Living with Host at The Croft
There's more to being a student than lectures; and there's more to student accommodation than just bedrooms. Gone are the days where students have only a bedroom and kitchen area to live, socialise and relax in. Now a days, students are presented with a choice of spaces to unwind and meet people in. And living at The Croft is no exception.
The Croft opens in Derby this September and offers students a variety of modern and comfortable communal areas to enjoy with others; somewhere to become part of a community.
Staff 24/7

Got a question? Need to collect a parcel? Want that peace of mind for your own security? You can rest assured knowing that someone from the Host team will be available 24 hours, 7 days a week. So, there will always be someone on hand to help you if needed.
Common room

Hang out with your friends or make new ones in The Croft's spacious common room. There's space for you to have a digital detox; a place to let the conversations flow. Or if you want to switch off after a busy day, simply sit back, relax and watch your favourite shows on the TV.
Study area

Working on a group project? Sharing ideas with friends? Or simply don't want to be hidden away in your bedroom studying? When you need to get work done, make yourself comfortable in the study area.
Games area

Challenge your friends and residents to a game of pool or foosball in the dedicated games area and see who can take the crown. Afterall, a little bit of friendly competition never harmed anyone.
Gym

From racing on the bike to sprinting on the treadmill, there's a variety of cardio machines in our on-site gym so you'll always find a way to let off some steam. A choice of resistance machines, free weights and floor space for mat exercises are also available.
Outdoor space

When you need to get some fresh air, or you want to make the most of some sunny weather, our outdoor area with seating is the perfect place to escape to. A place to relax and enjoy a real sense of calm in the city.
Laundry room

You know it's time to do some washing when your cupboards are looking empty, and your laundry basket is overflowing. So, when you need some clean clothes to wear, our on-site laundry room has washing and drying facilities for you to use.
Bicycle parking

If you're a keen cyclist or simply use a bike to get from A to B, rest assured that your bike can be safely locked up and kept secure with our dedicated on-site bicycle storage.
Free Wi-Fi

Whether you're Skyping home, streaming the latest series or researching for your course, you'll find it easy with a superfast Wi-Fi connection throughout the building and even faster on a wired connection with speeds up to 100Mb.
Learn more about our student accommodation at Host. You can also follow us on Facebook and Instagram for the latest news and updates.
#HostEnvironmentalPledge.
Getting serious about the environment we live in.
To become more 'environmentally friendly', Host is launching the #HostEnvironmentalPledge campaign to encourage responsible behaviour and drive sustainability across our sites throughout the UK and Ireland.
It's a simple campaign! For every percent we reduce our overall utilities (electric, water and gas) consumption by we donate to one of our nominated charities.
Show me all news
Latest news
Safer Internet Day - Top tips to protect you and your data online.

Applicant days are an essential step in your university journey. They are subject specific days which give you the opportunity to learn more about your chosen university and court.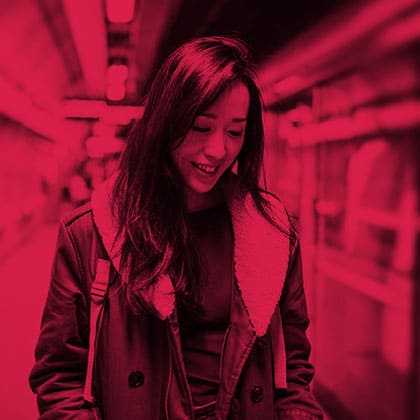 It's easy to work yourself up into a pre-exam panic, but remember that taking the right steps to put yourself in the best study mood is the most important tool you possess.