Looking after your wellbeing during lockdown
At the moment, whilst we're all in lockdown, there's a great amount of uncertainty. It's understandable if you're feeling worried and anxious, concerned about your health or your family's health, or just generally a little low if you're bored or lonely.
But while you're staying at home because of the coronavirus, it's really important that you take care of both your mind and your body. Below are just a few things you can be doing to keep on top of your mental wellbeing while at home.
1. Keep your mind active

Under normal circumstances, you'd be out and about attending lectures, getting involved with your society's activities and doing any other hobbies you may have. And although you may not be able to do your usual activities at the moment, it doesn't mean you shouldn't do anything.
It's important to keep your mind active by undertaking activities that challenge you and allow you to be creative; whilst also keeping you occupied throughout the day. So, whether it's reading, writing, drawing, completing a jigsaw or an online quiz (check our social media every Monday and Friday for some fun quizzes), find something that you enjoy and get stuck in.
2. Communicate


You may have heard the phrase communication is key in the past, but during these uncertain times, this phrase could not be truer. Having someone to talk to can make you feel a whole lot better and do wonders for your mental wellbeing.
Get any worries or concerns off your chest and talk them through with someone you trust. Or if you're bored, simply pick up the phone and call your mates for a natter and chat about everything and anything. The most important thing is to just stay connected and keep in touch with your family and friends – I'm sure they'd appreciate a chat too.
3. Sleep

While in lockdown, you may decide to stay up all night binge-watching the latest series. I mean, it's not like you have anything better to do, right?
Even if you feel there's not much to rush up for, it's important to maintain a regular sleeping pattern. Getting a good-quality sleep is important to feel refreshed and recharged; you'll wake up with a much more positive attitude ready to take on the day.
4. Exercise

With one form of outside exercise permitted a day, it's worth getting out and making the most of this. Whether it's a run around the city or a short walk around the block, regular exercise will not only maintain your physical health, but also your mental health and wellbeing.
Exercising is a great way to clear your head and relieve any stresses you may have; it releases endorphins which trigger a positive feeling, so you'll see an immediate boost in your overall mood.
Plus, if you're feeling bored, it will give you something to do and kill some time in your day. If the weather's not so great, you can still exercise. You can try out some home workouts such as some HIIT or yoga.
5. Eat well

Maintaining a well-balanced diet full of vitamins and nutrients, whilst avoiding too many junk foods, is more important than ever. Making the right food choices will maintain and even improve your energy levels, awareness, focus, and wellbeing; which is just what you need to get through the lockdown!
6. Take time to reflect


It's not often you will get as much time as you have now to stop and think about things properly. With so many other things normally going on, it's easy to forget to reflect on things. For example, what you have, what you've achieved and what has gone well for you.
So, now is the perfect opportunity to recognise your successes and the things you are grateful for; no matter how big or small they might be.
Keep an eye out on our news page and social media channels (Facebook, Instagram and Twitter) for more information, tips and advice for looking after your wellbeing during these uncertain times.
#HostEnvironmentalPledge.
Getting serious about the environment we live in.
To become more 'environmentally friendly', Host is launching the #HostEnvironmentalPledge campaign to encourage responsible behaviour and drive sustainability across our sites throughout the UK and Ireland.
It's a simple campaign! For every percent we reduce our overall utilities (electric, water and gas) consumption by we donate to one of our nominated charities.
Show me all news
Latest news
Safer Internet Day - Top tips to protect you and your data online.

Applicant days are an essential step in your university journey. They are subject specific days which give you the opportunity to learn more about your chosen university and court.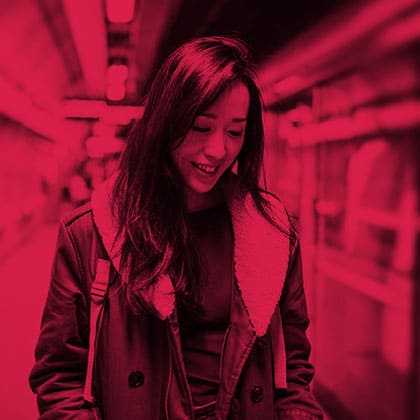 It's easy to work yourself up into a pre-exam panic, but remember that taking the right steps to put yourself in the best study mood is the most important tool you possess.