Low cost DIY Christmas gift ideas
This time of year can be tough. You want to spoil your family and friends with extravagant presents; but your bank account says otherwise. However, just because you're strapped for cash this Christmas, it doesn't mean you can't show your loved ones how much you care. Making something yourself shows you've put extra thought into the gift and adds a personal touch; without breaking the bank either!
Check out some of our favourite DIY Christmas gift ideas below…
Baked treats
It's Christmas, which can only mean one thing; it's acceptable to indulge in your favourite treat. If you know someone has a soft spot for a certain snack, why not bake up a batch? Then present them with a festive decorated jar, box or dish full of their much-loved treat. From cookies and brownies, to cupcakes and gingerbread men, the options are endless.
Photo gifts
You may have gone your separate ways to university, but it doesn't mean you've forgotten about your friends from home. Make sure they know that by capturing some of your best memories over the years and putting them together in a multi-pocket frame, clipping them to photo clip stands or pinning them to a cork board for them to hang in their room.
Festive ornaments
Nothing says Christmas more than novelty, festive ornaments to brighten the place up. Whether it's decorated candles and candle holders, or handmade snow globes and Christmas tree decorations, dig out your arts and crafts box and show off your creative streak. Plus, this special festive gift means the recipient can put it on display every Christmas for years to come and be reminded of you.
Sweet jars
Cheap and cheerful, this gift idea is perfect for those people in your life with a sweet tooth. Simply fill a mason jar or similar with a mix of sweets. Whether you're filling them with chewy love hearts and rings for the love in your life, bonbons and pear drops for the nostalgic family member, or pic 'n' mix favourites for everyone to enjoy, customise the jars and give a gift with a personal touch.
Personalised gift sets
Had your eye on that expensive beauty gift set? Love to buy it for someone but really can't afford it? Then why not make your own? Sometimes pre-made gift sets aren't all that great; they can be more expensive, the products inside can often be smaller and sometimes you end up with items you don't really want.
Instead, buy your own beauty bag or even a paper gift bag and hand pick individual items to go inside. You'll likely find full size products for a similar price – if not cheaper, than the convenient travel sized items. So, you'll be getting more for your money and you can tailor the products you put inside to each individual instead of a 'one fits all' pre-packed gift set.
Hopefully some of the above DIY Christmas gift ideas will take the pressure off thinking of what you can buy for everyone this Christmas, and of course save you from spending those extra pounds in the process! For more top tips and advice, check out our news page.
#HostEnvironmentalPledge.
Getting serious about the environment we live in.
To become more 'environmentally friendly', Host is launching the #HostEnvironmentalPledge campaign to encourage responsible behaviour and drive sustainability across our sites throughout the UK and Ireland.
It's a simple campaign! For every percent we reduce our overall utilities (electric, water and gas) consumption by we donate to one of our nominated charities.
Show me all news
Latest news
Safer Internet Day - Top tips to protect you and your data online.

Applicant days are an essential step in your university journey. They are subject specific days which give you the opportunity to learn more about your chosen university and court.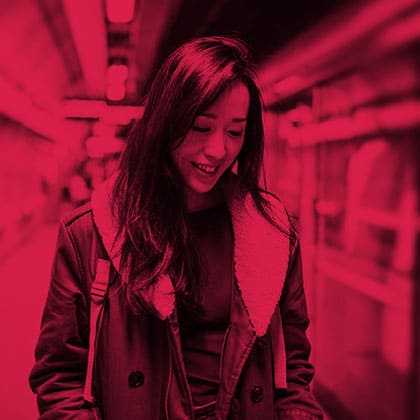 It's easy to work yourself up into a pre-exam panic, but remember that taking the right steps to put yourself in the best study mood is the most important tool you possess.