#MyHostCity Competition Launches
It's the start of a new semester, and whether you're a new or returning student, things may feel a bit different this year. But we don't think that should alter your overall student and university experience.
We want you to settle into your new student accommodation, enjoy your stay with us and succeed with your studies; but remember there's more to university than just studying…
Time to discover your new home
For many, you've arrived in a brand-new destination away from your hometown, city or even country! And we think this is something that needs to be embraced; it is your new home after all.
That's why we want to encourage you to get out and have some fun exploring your local area. Check out the famous landmarks, discover hidden gems and admire the beautiful landscapes; basically, get to know the place you'll be calling home for the next few years.
Capture the moments

And what do most tourists do when they visit somewhere new and discover something interesting or picturesque? They take a photo of course; because no exploration would be complete without capturing a few shots on your camera and sharing with your pals.
So, that's exactly what we want you to do. When you're roaming the city, be sure to capture the moments that inspire you the most. And if you do, you could be in with a chance of winning some top prizes…
*Win with #MyHostCity*

You might be interested to hear what we have up for grabs in our competition. Not only will there be regular prize draws with some cool prizes to be won, but the person crowned winner at the end of the competition will win a tech/entertainment prize bundle worth up to £500. We'll also have two runners up prizes worth over £100 each.
So, now we've got your attention, you're probably wondering how you get involved with the #MyHostCity competition?
For those of you who recently moved into our accommodation, you may have noticed the addition of some colourful #MyHostCity emoji stickers within your Welcome Packs. Well, these are your gateway to winning big in our competition!
All you have to do is follow these 5 simple steps to be in with a chance of winning big:
Step 1: Get outside and explore your new town or city.
Step 2: Capture some photos along the way – making sure to include one of the #MyHostCity stickers in your photo(s).
Step 3: Once captured, simply upload your photo(s) to social media (Facebook, Instagram or Twitter).
Step 4: Tag us in your post using the handle @hoststudentsuk. You must also include the hashtag #MyHostCity.
Step 5: Keep an eye out on our social media pages for any updates and announcements to see if you're one of our lucky winners!
You don't have to stop at sharing only one photo. If you're looking at your sheet of stickers wondering which one to use, why not use them all? You can enter the competition more than once; so with 12 stickers available, that's up to 12 chances of winning if used individually!
So, charge your cameras, grab your stickers and get snapping!
---
Follow us on Facebook, Instagram and Twitter for more information and the latest news. For full terms and conditions of the #MyHostCity competition, see here. 
#HostEnvironmentalPledge.
Getting serious about the environment we live in.
To become more 'environmentally friendly', Host is launching the #HostEnvironmentalPledge campaign to encourage responsible behaviour and drive sustainability across our sites throughout the UK and Ireland.
It's a simple campaign! For every percent we reduce our overall utilities (electric, water and gas) consumption by we donate to one of our nominated charities.
Show me all news
Latest news
Safer Internet Day - Top tips to protect you and your data online.

Applicant days are an essential step in your university journey. They are subject specific days which give you the opportunity to learn more about your chosen university and court.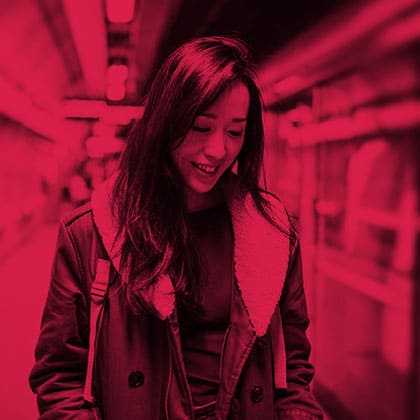 It's easy to work yourself up into a pre-exam panic, but remember that taking the right steps to put yourself in the best study mood is the most important tool you possess.