New Year, new student accommodation
As 2019 draws to a close, we're looking ahead to the New Year. We have a number of new student accommodations opening in 2020, including Southampton Crossings in Southampton. For this reason, we're super excited for what 2020 has in store.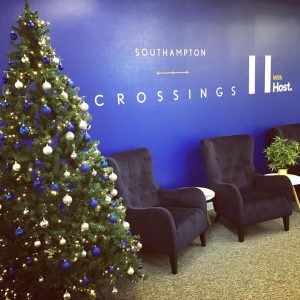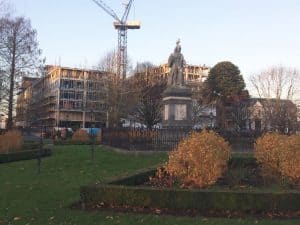 With building work well underway and the Show Flat open for viewings, we took the opportunity to head down to the south coast to see the progress for ourselves.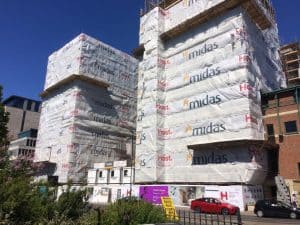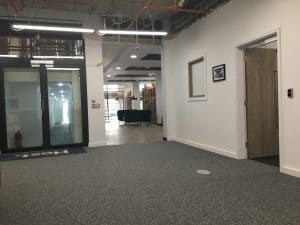 First of all, what tour would be complete with out all the gear? So, rocking our hard hats and all the protective gear, we took a full site tour. Because we were wowed by what we saw, we wanted to share some of the progress with you.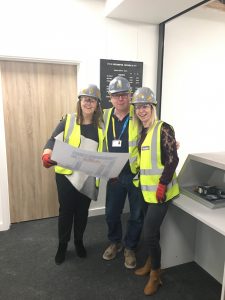 Southampton Crossings
The site will house 527 rooms, consisting of en-suite bedrooms in four, five and six-bedroom cluster flats, with shared living and kitchen areas. Perfect for students wanting to share a flat with friends, or for those looking to make new ones.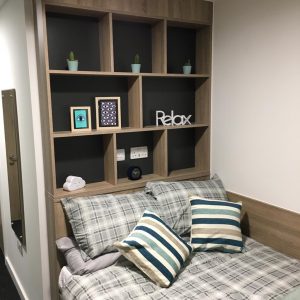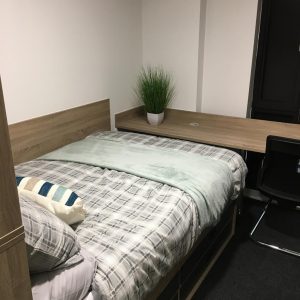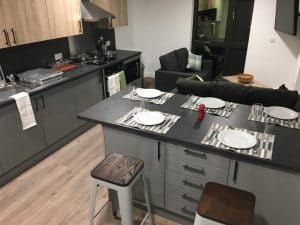 For students who would prefer a little more privacy, Southampton Crossings also has self-contained studios available. All studios are en-suite and come complete with a private kitchen and living area.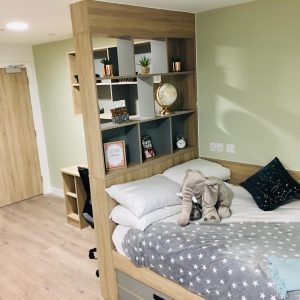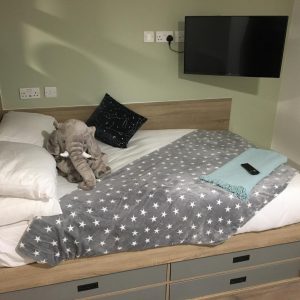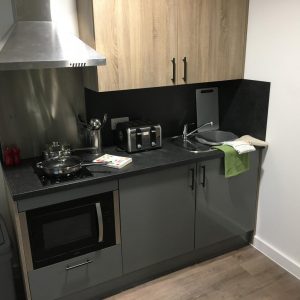 In terms of the social spaces, due to the quantity, you won't be disappointed. We absolutely loved how many different areas there are going to be for students to enjoy. There's a lovely big common room that will house an abundance of stylish and comfortable seating – there's also plenty of space for games tables too!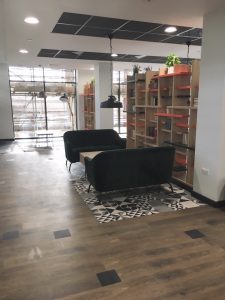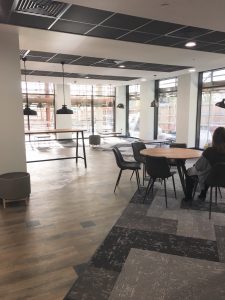 Moving on up, we arrived at the 11th floor. Here we were greeted with even more social spaces. There's going to be an incredible private dining room; fully kitted out for students to book for their own group cooking experiences and dinner parties.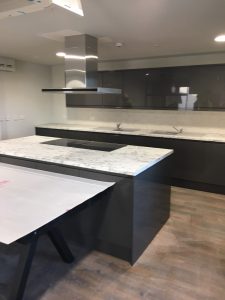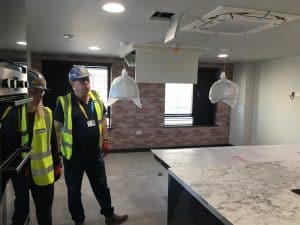 Making our way out of the dining room, we stepped straight outside where we were amazed by the spectacular views from the Roof Garden. Although currently an empty space, the area will be packed with plants, greenery and seating areas to escape the hustle and bustle of student life and enjoy a real sense of calm in the city.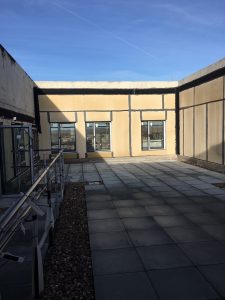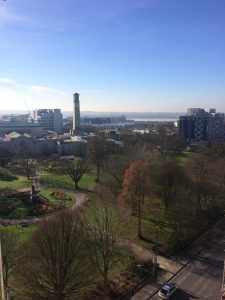 Back downstairs, we were shown where the on-site gym will be and also the study rooms – there will be five study rooms in total. But we truly did save the best to last; the karaoke rooms. These were fabulous. Lost in the musical moment and taken aback by how cool these were looking, we completely forgot to take any pictures. But as you can see from the CGI below, they're pretty special!

So, there's a little sneak peek at Southampton Crossings. If you're already living in Southampton or are visiting in 2020, why not pop in and see us?
Find us at:
Southampton Crossings,
Cumberland Place,
Southampton,
SO15 2YU.
Our friendly team will be on hand to show you around our Show Flat and answer your questions. Furthermore, you can contact us on +44(0)2380 002355 or at southampton@host-students.com for more information or to arrange a viewing.
#HostEnvironmentalPledge.
Getting serious about the environment we live in.
To become more 'environmentally friendly', Host is launching the #HostEnvironmentalPledge campaign to encourage responsible behaviour and drive sustainability across our sites throughout the UK and Ireland.
It's a simple campaign! For every percent we reduce our overall utilities (electric, water and gas) consumption by we donate to one of our nominated charities.
Show me all news
Latest news
Safer Internet Day - Top tips to protect you and your data online.

Applicant days are an essential step in your university journey. They are subject specific days which give you the opportunity to learn more about your chosen university and court.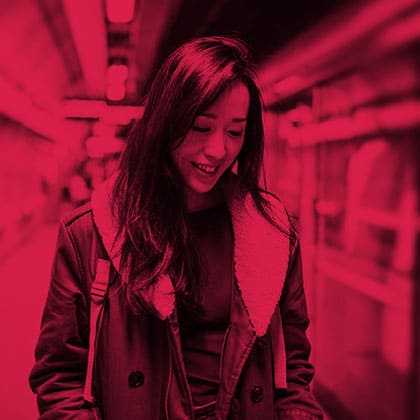 It's easy to work yourself up into a pre-exam panic, but remember that taking the right steps to put yourself in the best study mood is the most important tool you possess.