Step It Up this Recycle Week with Host 2021
This week is Recycle Week (20th – 26th September 2021). And with many students having recently moved into, or about to move into our accommodation, we thought there was no better time to talk about recycling at Host. And guide you through some recycling etiquette.
The theme for this year is Step it Up – and the climate crisis still in effect. So it's best to know the dos/don'ts when getting ready to take out the trash in your student home.
---
Recycling at Host
We're passionate about the environment and we want to help protect it. That's why we're committed to doing our bit. And helping to improve environmental performance and sustainability.
Over the coming year, we want to continue to reduce the amount of waste and increase the amount of recycling at all our accommodations. But for this to happen, we need you to get involved and help us.
---
How can you help us recycle more?

To make getting involved easy for you, you'll find recycling and refuse bins throughout your accommodation to discard of your rubbish.
One of the most important things if you're recycling, is to ensure that the item being discarded is put in the correct bin. And that it can be recycled. If you put something non-recyclable into the recycling bin, it can contaminate the recycle bin and lead to the whole lot being rejected for recycling.
Before throwing packages in the bin to be recycled, you should also make sure that they are empty and have been rinsed out.
---
What can go in the recycling bins?
Below are examples of what you can recycle. However, this may vary across our accommodations. For a full list of items, and the bins they must go in speak with your Host team at reception or pop down to the on-site bin store where more information will be displayed.
Recycling Guide
Wash out any food containers that have food remains in them. It makes the process at the recycle centres so much easier and less time consuming.
Rinse containers and bottles.
Crush cans and squeeze bottles flat with the lids removed.
Paper and Cardboard products that can be recycled include Newspapers and Magazines, envelopes and lose sheets of paper, cardboard food containers or sleeves and food cartons.
Glass food jars and bottles can be recycled but please don't put broken glass or lightbulbs in the recycle bins.
Plastic bottles, lids, tubs and trays such as takeaway cartons.
There are different types of plastic that you may not be aware of:
PET – which stands for polyethylene terephthalate, is found in soft drink bottles and cooking oil.
HDPE – this popular plastic is used for shampoo, conditioner, other household cleaning products.
PVC – one that you have probably heard of – used for window frames, pipes, seat coverings and footwear.
Not sure about if a certain item can be recycled or not? Just check the packaging or online for more information.
---
Can an item be donated?
On a slightly different note – but all in the name of being less wasteful. Donate items that you don't need anymore but are in good condition using our charity donation bags. All Host accommodations have British Heart Foundation (BHF) or Cancer Research donation points and bags for our students to donate their unwanted items to these two fantastic charities.
---
It's also time to celebrate the Mid-Autumn Festival. Follow us for the latest news on Facebook, Instagram and Twitter.
#HostEnvironmentalPledge.
Getting serious about the environment we live in.
To become more 'environmentally friendly', Host is launching the #HostEnvironmentalPledge campaign to encourage responsible behaviour and drive sustainability across our sites throughout the UK and Ireland.
It's a simple campaign! For every percent we reduce our overall utilities (electric, water and gas) consumption by we donate to one of our nominated charities.
Show me all news
Latest news
Safer Internet Day - Top tips to protect you and your data online.

Applicant days are an essential step in your university journey. They are subject specific days which give you the opportunity to learn more about your chosen university and court.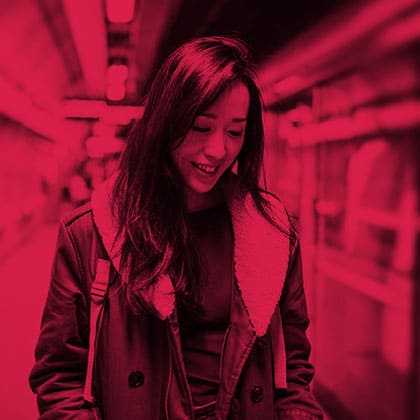 It's easy to work yourself up into a pre-exam panic, but remember that taking the right steps to put yourself in the best study mood is the most important tool you possess.