How to: Open a Student Bank Account
Student Bank Accounts: So… Uni place – Sorted, Student Finance – Sorted. Somewhere to live – Sorted? If not, we can help!
Now, where is all that lovely Student Finance going to go? In a student bank account of course. Setting up a student bank account can be a bit of a minefield, so to help you. Here are our hints and tips.
---
What is a student bank account?
A student bank account is designed for uni students. They are usually based on a standard current account offered by the high-street banks, they let you pay money in and out and most come with debit cards, because who carries cash?!
However, the key difference between a normal account and a student account is the benefits that the banks provide including freebies and most importantly interest-free overdrafts.
---

How to choose a bank.
Good news. High-street banks are desperate for your business. So right now there's a battle going on to get you to sign up to them. They all offer various overdrafts and freebies from Railcards to Amazon Prime membership or a free TOTUM card. For example, Santander offers an interest-free overdraft of up-to £2,000 plus a 4-year railcard and up to 1% in-credit interest. While Nationwide is offering a straight-up student bank account with up-to £3,000 overdraft but no freebies.
Check what banks are local to your university, there may even be one on campus. You don't want to travel 20/30 miles to pay a cheque in for example. But don't let the ease of location cloud your judgement. Here's 5 tips to help choose a bank:
Beware of the freebies. – a £50 freebie is worthless compared to a three- or four-year interest-free overdraft.
Go for the largest student overdraft. – A student account will come with a 0% interest overdraft. Look for the best one. Even if you don't feel like you need the full overdraft, still apply for it then take some of it out (interest-free) to bump up your savings account.
Check if the overdraft is up-to or guaranteed. – Yeah, check the wording. Those crafty little bankers will advertise a £2,000, 0% interest overdraft but that £2000 is often the maximum they offer. For many banks, this amount is only available in your final year at university.
Know the repayment conditions. – Take a look at when and how the overdraft needs to be repaid. Never treat the overdraft as free money instead plan ahead. Luckily, to keep you as a long-term customer most student bank accounts automatically transfer to a graduate account which deals with the overdraft repayments.
Know your credit rating. – Overdraft = Borrowing, so expect a credit history check. The better your credit rating the more likely you'll get that full overdraft amount.
Check out the Which? Guide to student bank accounts to help you decide which one is best for you.
---

What documents do I need?
To be accepted for a student account you'll need to have proof of study, so a UCAS confirmation letter or a letter from your uni confirming your place. As soon as you have one of these, you can open a student bank account. And the sooner you do it the more time you'll get to make the most of those added benefits. You will also need to provide proof of identity such as a:
Passport.
Driving Licence.
Birth Certificate.
With high-street banks becoming rare you can now apply online for an account. Expect your application to involve a credit history check, which is standard for all new bank accounts in the UK.
---
International Students.
International Students can also open a UK bank account, just as long as you're here for over 6 months. Take a look at the Save The Student guide to UK bank accounts for an international student here.
#HostEnvironmentalPledge.
Getting serious about the environment we live in.
To become more 'environmentally friendly', Host is launching the #HostEnvironmentalPledge campaign to encourage responsible behaviour and drive sustainability across our sites throughout the UK and Ireland.
It's a simple campaign! For every percent we reduce our overall utilities (electric, water and gas) consumption by we donate to one of our nominated charities.
Show me all news
Latest news
Safer Internet Day - Top tips to protect you and your data online.

Applicant days are an essential step in your university journey. They are subject specific days which give you the opportunity to learn more about your chosen university and court.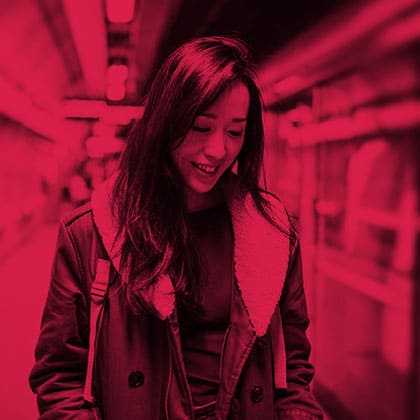 It's easy to work yourself up into a pre-exam panic, but remember that taking the right steps to put yourself in the best study mood is the most important tool you possess.