Student life at Hope Street Apartments, Liverpool
Guest blog – MSc student living at Hope Street Apartments, Liverpool
I've been a student in Liverpool for four years now; having studied both a Bachelor's degree in Geology and Physical Geography, and a Masters in Geographic Data Science. For two of these four years, I've lived with Host at Hope Street Apartments – which I've loved! During my second year I stayed in a studio, and in my fourth year a room in a shared flat.
Having struggled to fit in with the flatmates at my accommodation during my first year of university, the studio at Hope Street was perfect for my second year of study. My course was pretty intense, and I was in university labs and lectures almost every day. So, my studio provided a safe and quiet place to come back to after a busy day; somewhere to chill out in and be able to cook in my own space. The communal area near reception provided a great space to revise during my second-year exams; with strong Wi-Fi connection and plug sockets (a must-have for a working student). And with a pool table and TV there to, it allowed for an element of fun during a stressful revision period.
For my third year, I chose to move in with friends for the full student life experience of sharing a house. But I knew I could easily return to Hope Street Apartments and be happily welcomed back by all of the staff for my final Master's year (once all my friends from my undergraduate course had moved on). And that's where I am now.
The staff at Hope Street allowed me to join a shared flat with a welcoming group of students that all get along well. Having had a bad experience sharing with others in my first-year accommodation, I now love my shared flat at Hope Street. I know that I am in a safe environment and anything I need help with; or if something needs fixing, it will be dealt with in a speedy and helpful fashion by the staff.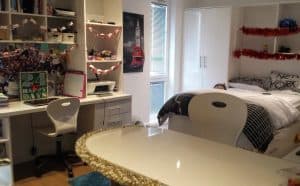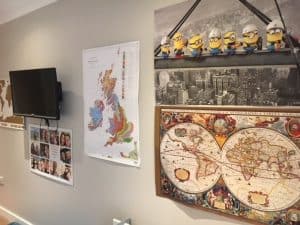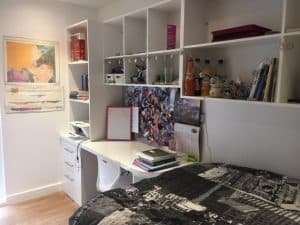 Being a student at the University of Liverpool, Hope Street Apartments is in such a prime location (I only have to get up at 8:30am for a 9am lecture and I still make it with plenty of time to spare, no bus pass needed!). It's only a five-minute walk to the closest library, and it's an even shorter distance for Liverpool John Moores students.
The city centre is also easily accessible. It's only a short stumble home after a few drinks in town with your friends. The main shopping area of town is close by too. It's just a short walk down the hill to Liverpool One and the famous Bold Street – where some of the best independent restaurants in Liverpool are located.
You'll find a few small supermarkets located close to the accommodation for essential food shopping (including a large Co-op soon to open down the road). But if you want to shop at a bigger supermarket for your food shopping, you'll find many of the main bus routes run past the building including one to a large Asda in Smithdown.
And having been a student for several years now, I have a few tips from one student to another that will help enhance your university and student experience.
1. Budget your shopping and plan ahead
Aldi, Lidl and the freezer are your friends; bulk buy and cook and freeze it so you can make some of mum's home favourites on your own. Buy plenty of Tupperware boxes so you can store and freeze any left overs. There are many cheap student cook books on Amazon that provide easy to follow recipes for those first-time cooks.
2. Get an interesting plate and cutlery design
White plates and silver cutlery may be the cheapest option, but everyone else has the same idea! Home Bargains or B&M are some of the go-to places in Liverpool for all of your student essentials, including cutlery, plates and your first set of pans.
3. Join at least one society
Don't join too many. But you should join at least one to meet people from across different courses that have a common interest.  Throughout university I've had a go at everything – from caving, to the big band in the music department. Don't be afraid to join in on something you've never done before; most freshers are in the same position as you. There are third and fourth year students in every society to greet you. They'll show you the way and hand down the society to the next generation of students.
4. Enjoy your time at university
Your three years at uni – or maybe more, will fly by! So, be sure to pick a good balance between work and fun. Explore the whole city you're now living in – not just the city centre. If you're in Liverpool there are some great places to visit on those days off uni. From football stadiums to two cathedrals. There are also some great days out that are affordable on a student budget. The train line goes up and down the Merseyside coastline which lets you have some fresh air and is a great escape away from the library!
I can honestly say I have enjoyed living in Liverpool and at Host for the two years of my degree. I'll be sad to move back home leaving a great city and a great team of staff that run the accommodation at Hope Street Apartments.
If you would like to find out more about our student accommodation in Liverpool at Hope Street Apartments and living with us for 2018/19, contact us on +44(0)1513 293087 or email hopestreet@host-students.com. Or, take a look at our other locations in the UK and Europe and make yourself at home with Host. You can also follow us on Facebook, Twitter and Instagram for the latest updates.
#HostEnvironmentalPledge.
Getting serious about the environment we live in.
To become more 'environmentally friendly', Host is launching the #HostEnvironmentalPledge campaign to encourage responsible behaviour and drive sustainability across our sites throughout the UK and Ireland.
It's a simple campaign! For every percent we reduce our overall utilities (electric, water and gas) consumption by we donate to one of our nominated charities.
Show me all news
Latest news
Safer Internet Day - Top tips to protect you and your data online.

Applicant days are an essential step in your university journey. They are subject specific days which give you the opportunity to learn more about your chosen university and court.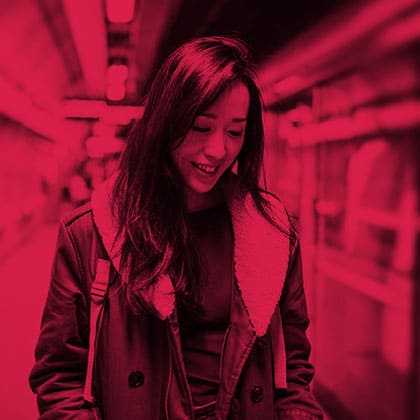 It's easy to work yourself up into a pre-exam panic, but remember that taking the right steps to put yourself in the best study mood is the most important tool you possess.