Student life in Cardiff
Guest blog – 1st year student living at Shand House, Cardiff.
My first year as a student in Cardiff has flown by. It's already been 8 months since I moved into Shand House – which has been an absolute dream.
Living at Shand House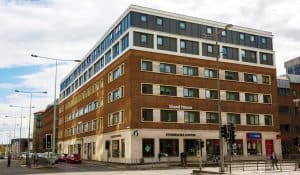 The 24hr on-site security means there's always someone there, and its' location makes shopping and nights out very convenient. The city centre is just a 2-minute walk from Shand House. And with a Tesco and a Sainsbury's right on the doorstep, it's brilliant for stocking up on food. But for those days you run out of milk for your cuppa or are in need of a quick snack to get you through the afternoon, there's a One Stop shop next door which is really convenient and has all your essential items.
When you walk into town, you pass a Starbucks. It's literally next door to Shand House, and as a resident, you can get an exclusive student discount at Starbucks. Then as you continue walking a couple of minutes down the street, you come to Queen Street Station. I often catch the train to Cardiff Bay and it only costs me £1.80 for a return ticket. It's so cheap!
Opposite the train station there is a Spar shop and a Premiere Cinema, where a student ticket costs just £3.00! How great is that? The staff there are really friendly and it's never too busy in there because it's kind of a secret location if you like. There are other cinemas around Cardiff such as Vue and Cineworld. However, they do cost more and aren't as close to the accommodation.
Life in Cardiff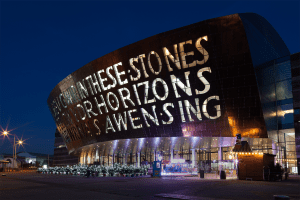 Living in Cardiff has opened-up so many new opportunities for me; a small village, country girl from Pembrokeshire. From riding on water taxis and going ice skating, to watching ice hockey games and going white water rafting in the Bay, and not forgetting watching musicals and plays in the wonderful Wales Millennium centre, I've experienced so many new activities since being in Cardiff.
But that's not all, right in the middle of the hustle and bustle of town, is St David's Shopping Centre. Here you'll find everything you need, including all the latest shops (Topshop, River Island, Primark, etc), and also a large food court where you have the choice of all types of foods from Italian to sushi, to fish and chips.
Personally, I love the food court because there's always somewhere to go; whether you have a friend visiting for the weekend, you're meeting someone for lunch, you're going on a dinner date, or if you just have a craving for something, you're sure to find it there.
A little bit of history…
St David's is just great but it's not the only place to shop in Cardiff. Under one great glass roof and a beautiful Victorian structure, you'll find a unique shopping experience at Cardiff Market. More than 200 years ago farmers would come and sell livestock to buyers from all around Wales. But now it's a quirky market filled with stalls selling food, clothes, wool, pottery, cheese, clocks and gifts.
Walking through the historical, quaint market I notice its brilliance – as with other places in Cardiff such as the Arcades and St David's Shopping Centre, because as wet and cold as the Welsh weather can be, it still looks sunny throughout because you're sheltered inside the naturally lit buildings and are surrounded by brilliant stalls and shops. And with everything under one roof, the need to walk outside in the rain and cold temperatures as you move between all the shops, restaurants and coffee shops is minimal.
Talking about coffee shops, there is a great one in the Castle Arcade called 'Coffee Barker'. If like me, you like a delicious breakfast and coffee then this is also the perfect place to go; it's cute and vibey. The Castle Arcade is a historical Victorian arcade located opposite the castle. If you're like me and love the history behind all the old buildings then keep reading…
…and a bit more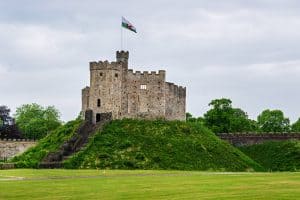 Cardiff Castle is at the centre of the city, the castle is broken up in three historical facts, firstly the Romans built the fort and then in 1066 when the Normans came over and invaded France, England and Wales they built the Castle keep which is a tower located in the middle of the castle walls and was built there as a strategic location to see invaders from any direction. Lastly in the 1800's the Castle was then evolved to a Victorian building where a wealthy family named 'Bute' lived there while making money off the industrial exportations shipped from Wales. There rooms were golden and created by an architect named William Burges and was inspired by the French orientalist style. The detailed room of golden paint and opulent blends of oriental and European styles are mesmerising and the Castle itself is a must-see sight.
Keeping fit
When I'm not busy exploring the city's sites or at uni, I like to keep fit. And if like me, you're into fitness (I'm doing a Musical Theatre degree so there's lots of dancing involved), there are lots of gyms in Cardiff to workout in. I have joined easyGym in the Capitol Centre; it's less than a 5 minute walk from Shand House and only £18.99 a month! I try to use the gym 3 times a week and I go to classes which are included in the price. The gym is open 24/7. So, if you have a spur of inspiration at 4am, you can walk down the road and into the gym to sweat it out. I'm not ashamed to say that I have done it once or twice. But I have regretted it when I remember I have Jazz in the morning and I can barely walk!
Nightlife in Cardiff

If you're a student, you will probably want to know what the nightlife in Cardiff is like. Well, before a night out, we usually pre-drink in our flats or at the common room at Shand House because it's so close to town; it only takes us 5 minutes from there and we're in a night club.
Cardiff is known for its nightlife; from mainstream clubs (Walkabout and Pryzm) to the most welsh nightclubs (Clwb Ifor Bach) you'll find it all. The pubs and bars around town are great too. If you're after a cheap night out, there are about 5 Wetherspoons in the centre so you can't go wrong. If it's cocktails, there are plenty of places to choose from – my personal favourites are Buffalo's and Turtle Bay. Cosy Club is a great place to have food as well as drinks. Tiny Rebel is a quirky welsh bar which is great for a quiet drink – it used to be jail cell! If you like gin, you'll love The Potted Pig; it has over 36 types of gin so you're in for a treat.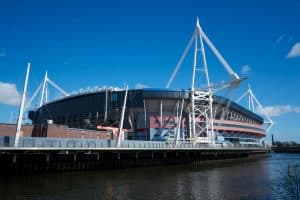 St Mary's street is very good on a busy night. There's a great karaoke bar there called 'Kiwi's' which is a lot of fun with a big group of friends. There are always people out and about ready to give you flip flops at 3 o'clock in the morning to ease your feet after a long night of dancing!
And if there's one thing you must experience living in Cardiff, it's a match day. Match days are amazing because there are so many people around town from different countries and the atmosphere is wild. I can honestly say I adore living in Cardiff, it's the best City in my eyes!
Find out more
If you would like to know more about living at Shand House in Cardiff, you can contact the team directly and they'll be happy to help. Or take a look at our other locations in the UK and Ireland and find your home from home as a student.
You can also follow us on Facebook, Twitter and Instagram for the latest updates.
#HostEnvironmentalPledge.
Getting serious about the environment we live in.
To become more 'environmentally friendly', Host is launching the #HostEnvironmentalPledge campaign to encourage responsible behaviour and drive sustainability across our sites throughout the UK and Ireland.
It's a simple campaign! For every percent we reduce our overall utilities (electric, water and gas) consumption by we donate to one of our nominated charities.
Show me all news
Latest news
Safer Internet Day - Top tips to protect you and your data online.

Applicant days are an essential step in your university journey. They are subject specific days which give you the opportunity to learn more about your chosen university and court.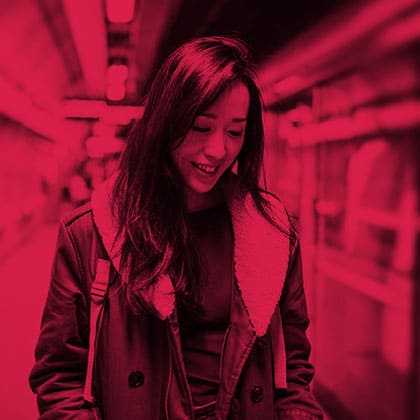 It's easy to work yourself up into a pre-exam panic, but remember that taking the right steps to put yourself in the best study mood is the most important tool you possess.