Running to raise awareness of student mental health
Guest post – Laura Bailey, Marketing Executive at Host.
In September 2016, I was out with some friends and we got talking about the Half Marathon that was taking place in Cardiff that coming week. We laughed and joked about how we were thankful we weren't running it again (after already taking part the previous year), but somehow, we ended up entering a pact together that we would all sign up and run the Cardiff Half Marathon the following year…
Well, one year later, here we are. The Cardiff Half Marathon took place yesterday (1st October 2017), and I am pleased to say that I survived. The months of training, injury and pain paid off; I completed the 13.1 mile run in 1 hour 54 minutes, and I can now officially put my running trainers to rest… well, for a few days anyway.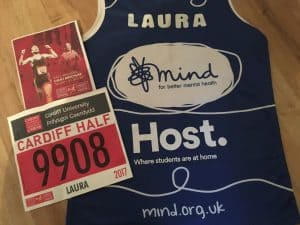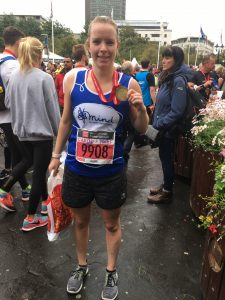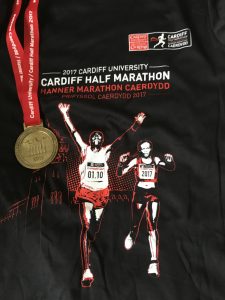 And while I'll no doubt moan about the struggle and the sprint towards the finish line, I can feel satisfied knowing it was all in the name of a good cause; I was running the Cardiff Half Marathon to raise money for Mind, the mental health charity.
Why I chose to run for Mind
Since working in an industry focused around students, I have become more aware of the struggles and challenges that they face and therefore wanted to raise awareness of student mental health problems. I also came across the following stats which are increasingly concerning:
2 out of 3 students feel down at some point during their studies
Over 50% of students don't feel comfortable admitting they're not coping to someone else
1 in 8 students experience suicidal feelings at university
20% of higher education students consider themselves to have a mental health problem
The number of students who took their own lives increased by 50% between 2007 and 2011
So, while university is meant to be an exciting time of your life, and 'the best years of your life', it's clear that this isn't always the case. Coping with homesickness, meeting, living and socialising with new people, the pressures to meet assignment deadlines, do well in exams and manage finances are just some of the challenges and stresses that students face. And although stress isn't a mental health problem, it can lead to mental health problems such as depression or anxiety. Other types of mental health problems that students may experience include eating disorders, alcohol and drug abuse, loneliness, insomnia, self-harm and suicidal thoughts.
Those suffering with a mental health problem such as the above, shouldn't suffer in silence or cope on their own. Thankfully, charities such as Mind are here to help. Mind provide advice and support to empower anyone experiencing a mental health problem. They campaign to improve services, raise awareness and promote understanding of mental health problems.
Thank you!
And I'm pleased to say that by running the Cardiff Half Marathon this year, I raised a total of £323.00; with 50% of this money being donated to Mind, and 50% to Macmillan Cancer Support. I'd like to say a big thank you to everyone at Host for their support and to everyone who donated. Now to look for my next challenge…
For more information about Mind and student mental health, click here. You can also find out more about how we at Host look after your wellbeing too.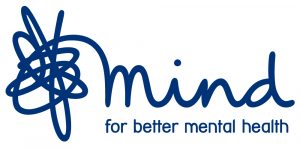 #HostEnvironmentalPledge.
Getting serious about the environment we live in.
To become more 'environmentally friendly', Host is launching the #HostEnvironmentalPledge campaign to encourage responsible behaviour and drive sustainability across our sites throughout the UK and Ireland.
It's a simple campaign! For every percent we reduce our overall utilities (electric, water and gas) consumption by we donate to one of our nominated charities.
Show me all news
Latest news
Safer Internet Day - Top tips to protect you and your data online.

Applicant days are an essential step in your university journey. They are subject specific days which give you the opportunity to learn more about your chosen university and court.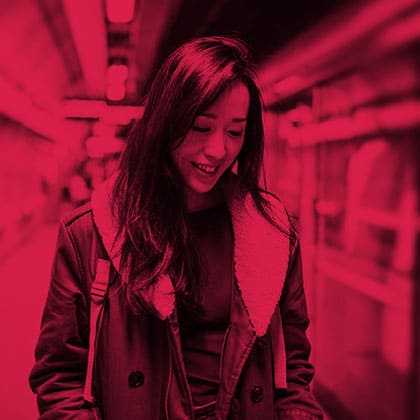 It's easy to work yourself up into a pre-exam panic, but remember that taking the right steps to put yourself in the best study mood is the most important tool you possess.