Finding the right student volunteering role
In its 18th year, Student Volunteering Week returns for 2019 and runs from 11th – 17th February. Thought about volunteering in the past? Not done anything about it? Well, SVW is the perfect time to get involved. Find out about the volunteering opportunities in your community, local events taking place and how to get involved.
Getting involved in volunteering not only contributes positively to a good cause and helps those who need it most, but it's a great chance for you to develop your skills and employability. Volunteering can also improve your own well-being as you'll no doubt feel great knowing you've done something good for others.
From charity fundraising or stewarding at a local event, to running a university society or mentoring new students, volunteering comes in all shapes and sizes, and you're sure to find a role that's right for you. So, how do you find the right volunteering role? Below are three steps to help you on your way:
1. What interests you?

Before you volunteer, you should think about what type of volunteering you want to do. Whether it's related to the environment, sports, animals, teaching or listening to others, if you're going to give up your free time to help others, it's a good idea to be doing something that interests and excites you, or something you feel passionate about. Of course, it doesn't have to be something you've done before, you could try something completely new that you've always thought about trying and getting involved with.
2. What can you offer?

There are so many volunteering opportunities out there, but before you commit to any, you will need to consider what skills you can give and how much time you can offer to the cause. You may only want to volunteer on a one-off basis, or perhaps you have more time on your hands and can fit in a few hours a week doing part-time volunteering.
3. Start researching

A good place to start your search for volunteering opportunities is at your university/college or at your students' union. They will likely have a volunteering programme in place with a variety of projects to choose from which you can fit around your university schedule.
Beyond the university, you can enquire about opportunities within the local community yourself. You could contact places such as the local library, food banks, museums and theatres, youth clubs and sports clubs.
Don't forget to speak with your family and friends and find out if they can help in any way or point you in the right direction of any connections who can. Perhaps they've volunteered themselves in the past or are currently volunteering and therefore may be able to offer advice.
And if all else fails, jump on your computer and search the internet for opportunities. Looking online, you'll find an endless list of volunteer opportunities both locally and globally. Just be sure that any organisation or opportunity is genuine and worthwhile.
So, what's stopping you? Getting started with volunteering is as simple as 1, 2, 3!
Find out more about Student Volunteering Week 2019.
#HostEnvironmentalPledge.
Getting serious about the environment we live in.
To become more 'environmentally friendly', Host is launching the #HostEnvironmentalPledge campaign to encourage responsible behaviour and drive sustainability across our sites throughout the UK and Ireland.
It's a simple campaign! For every percent we reduce our overall utilities (electric, water and gas) consumption by we donate to one of our nominated charities.
Show me all news
Latest news
Safer Internet Day - Top tips to protect you and your data online.

Applicant days are an essential step in your university journey. They are subject specific days which give you the opportunity to learn more about your chosen university and court.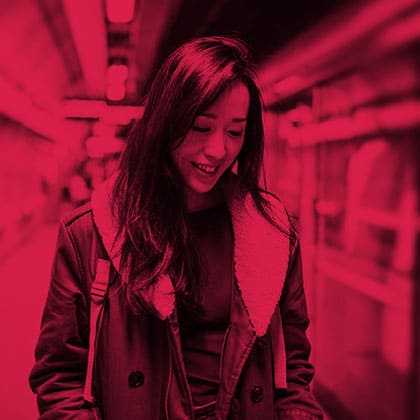 It's easy to work yourself up into a pre-exam panic, but remember that taking the right steps to put yourself in the best study mood is the most important tool you possess.