Thank you to the NHS and key workers
The past month or so has seen a dramatic change to everyone's lives. The country has been put into lockdown; pubs, shops and restaurants are shut, sporting and mass events cancelled and we're all staying at home.
All of these measures have been put in place to aid with containing the spread of the coronavirus (COVID-19); and to help reduce the strain on our National Health Service (NHS).
From doctors to nurses, pharmacists to cleaners – health workers have been under immense pressure dealing with the outbreak of coronavirus. And they're working hard to look after those people who are unwell.
But it's not just our NHS who are working tirelessly. Other key workers are helping to continue to provide essential services during these unprecedented times.
From supermarket workers and lorry drivers keeping shelves stocked with food, to council workers emptying our bins and workers keeping our utilities running, and from teachers and postmen to public transport workers. There are so many people helping to keep the UK running.
To show how much the country appreciates what all of these NHS staff and key workers are doing, people have been coming together in many ways.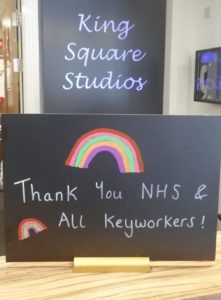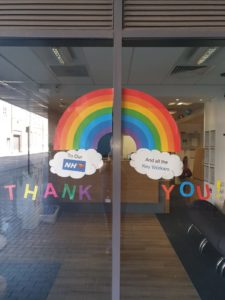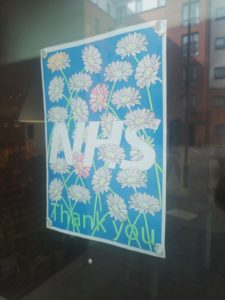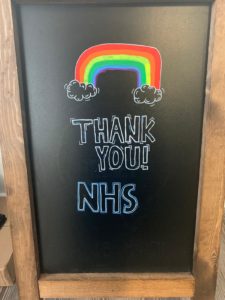 The most noticeable way is at 8pm every Thursday, thousands of people stand in their gardens, open their windows and go out onto their balconies for a massive round of applause for everyone working in the NHS.
People have also been drawing, painting and decorating 'thank you' rainbows and putting them in windows and outside houses to show support for their community and to help keep people smiling.
Thank you from Host:
And so, with all this in mind, we at Host, wanted to show our appreciation too. From all of our accommodations, here's a great big THANK YOU to all NHS staff and key workers; you're doing an amazing job!
To help support the health and wellbeing of our students still living with us whilst in lockdown, we've launched the #AtHomeWithHost campaign. Keep an eye out on our news page and social media channels (Facebook, Instagram and Twitter) for more information, tips and advice for coping during these uncertain times.
#HostEnvironmentalPledge.
Getting serious about the environment we live in.
To become more 'environmentally friendly', Host is launching the #HostEnvironmentalPledge campaign to encourage responsible behaviour and drive sustainability across our sites throughout the UK and Ireland.
It's a simple campaign! For every percent we reduce our overall utilities (electric, water and gas) consumption by we donate to one of our nominated charities.
Show me all news
Latest news
Safer Internet Day - Top tips to protect you and your data online.

Applicant days are an essential step in your university journey. They are subject specific days which give you the opportunity to learn more about your chosen university and court.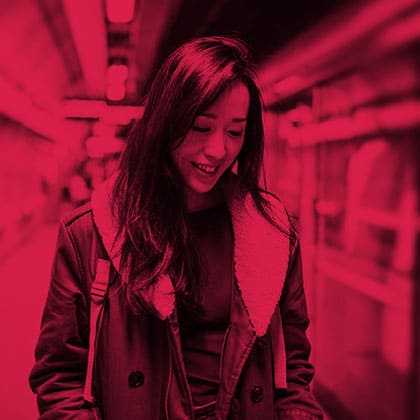 It's easy to work yourself up into a pre-exam panic, but remember that taking the right steps to put yourself in the best study mood is the most important tool you possess.