The art of origami
As part of our #AtHomeWithHost campaign, we're providing you with activities such as quizzes and challenges to get involved with whilst you're at home. In addition, we've been sharing tips and ideas of how you can look after yourself and keep busy.
And a great way to keep yourself occupied is to be creative. By being creative you can learn and try something new and challenge yourself with a new way of thinking. Creative activities also allow you to express yourself and celebrate your own uniqueness and diversity.
So, while thirsty Thursdays down the pub are on hold, we've been bringing you Creative Thursdays. In the past few weeks we've already seen some creative drawings on social media in our Easter Bunny decorating activity. We've seen some dreamy landscape locations in our impressive photo challenge and now, this week we turn our attention to Origami.
What is Origami?

It's likely you've probably heard of origami, but have you ever tried it?
Origami is the art of paper folding. It basically involves folding a single sheet of square paper into a sculpture without any cutting, gluing, taping or even marking required. The fact no tools are required (other than a piece of paper) makes it a perfect creative activity for being stuck at home.
Not sure where to start or what to make? Well, you're in luck! We've been busy preparing some quick how-to videos which show you in several easy steps how to create an origami cat and dog.
So, in a good old Blue Peter style fashion, here's some we made earlier…
A simple(ish) Cat:
A more challenging Dog:
Looking for more inspiration? Check out some of these easy Origami instructions and diagrams.
Share your creations
Now you know how, it's time to give it a go for yourself. Once you've unleashed your creativity and gone origami mad, be sure to share your paper masterpieces with us. Whether you've followed our examples or made your own, we'd love to see them.
Follow us on Facebook, Instagram and Twitter and share your creations with us using the hashtag #AtHomeWithHost.
#HostEnvironmentalPledge.
Getting serious about the environment we live in.
To become more 'environmentally friendly', Host is launching the #HostEnvironmentalPledge campaign to encourage responsible behaviour and drive sustainability across our sites throughout the UK and Ireland.
It's a simple campaign! For every percent we reduce our overall utilities (electric, water and gas) consumption by we donate to one of our nominated charities.
Show me all news
Latest news
Safer Internet Day - Top tips to protect you and your data online.

Applicant days are an essential step in your university journey. They are subject specific days which give you the opportunity to learn more about your chosen university and court.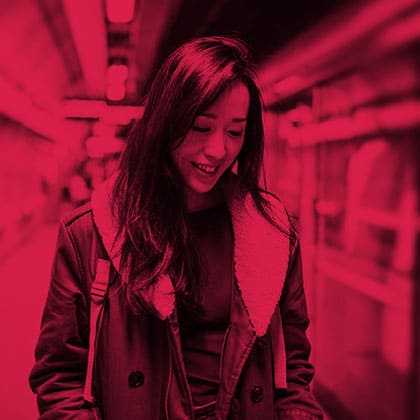 It's easy to work yourself up into a pre-exam panic, but remember that taking the right steps to put yourself in the best study mood is the most important tool you possess.