The story so far; The Elements, Sheffield
Wow. It's been a busy few months for the Host team and all those working on-site at The Elements. As our brand-new student accommodation opens in Sheffield this September.

Progress is coming along nicely. Now with just over three months until we open our doors and welcome students from Sheffield Hallam University in September, we thought we'd take a look at what's been going on and what's next for The Elements…
Back to the beginning
From day one, it's been all hands on deck. And with over 150 contractors working on-site most days, the site has been changing on a daily basis. From what started as a hole in the ground and was just a mere frame not so long ago, has now been developed into two buildings that will house over 700 students. And we're pleased to give you a full update on the first of these two buildings.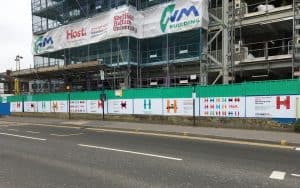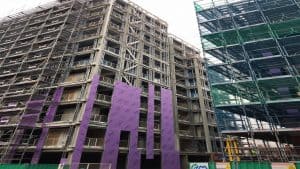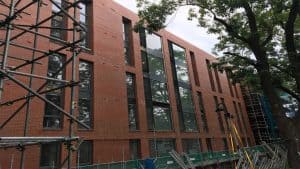 Students living at The Elements will live in either one of our 732 en-suite cluster bedrooms; which are arranged in 4-6 bed flats, or one of our three individual studio flats.
All of the en-suite bathrooms have been fitted, and bedrooms are almost complete. We've also had doors and locks fitted, desks installed, furniture fitted and most importantly, our super comfortable mattresses have been delivered ready to provide the perfect night's sleep!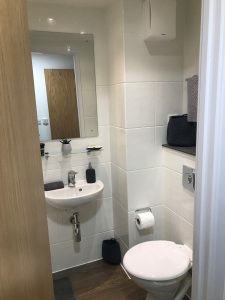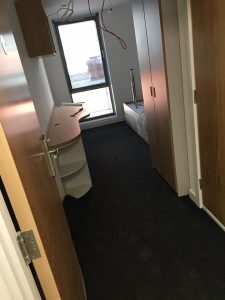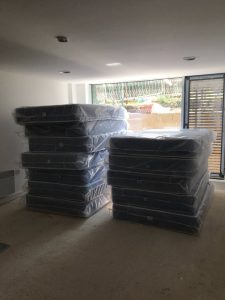 The kitchens have been fitted in both the shared living areas and the studios, and with the floors prepped, carpets and flooring is starting to be laid throughout the building. We've even had time to start add finishing touches such as coat hooks and pin boards.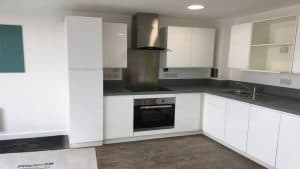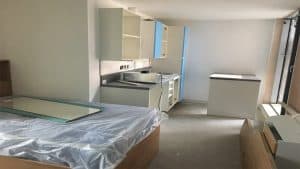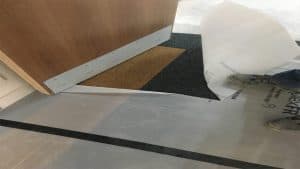 What about now?
In recent weeks, the hoists have been removed from in the courtyard and the final windows have been fitted. We absolutely LOVE them. Not only are the windows incredibly big and provide plenty of natural light to the rooms and living spaces, but they also offer fantastic views right across the city!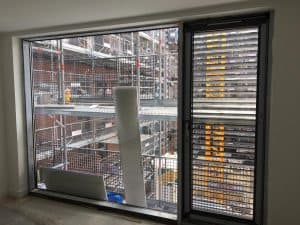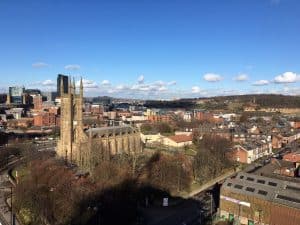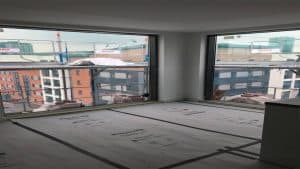 So, that's the rooms and living spaces taking shape and on their way to completion. Therefore, it's time for us to turn our attention to the communal spaces. Stairwells and lifts are already in place, and flooring is being laid. Walls have been installed in both the cinema room and the gym, and the mezzanine floor is in place.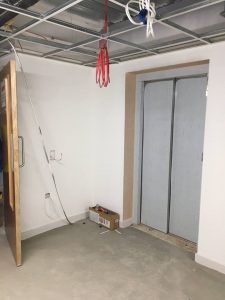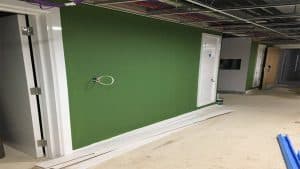 With a common room, study area, and outdoor courtyard also among the list of on-site facilities for students to enjoy, there's still some work to be done. But with things developing quickly, we can't wait to see even more progress in the coming weeks!
Visit The Elements in Sheffield
If you'd like to find out more about our student accommodation in Sheffield, or would like to take a look around, why not visit our on-site marketing suite?
Find The Elements at 90 Bramall Lane, Sheffield; we're open for viewings from 9.00am – 4.00pm, Monday to Friday!
For the latest updates from Host, visit our news page. You can also follow us on Facebook, Twitter and Instagram for updates.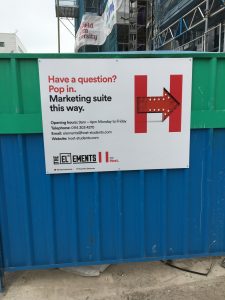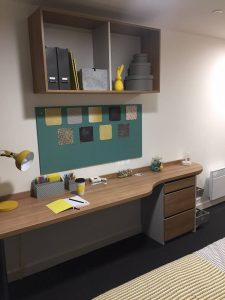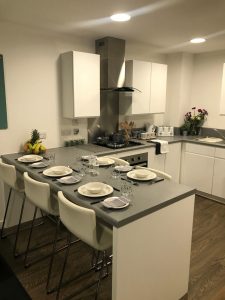 #HostEnvironmentalPledge.
Getting serious about the environment we live in.
To become more 'environmentally friendly', Host is launching the #HostEnvironmentalPledge campaign to encourage responsible behaviour and drive sustainability across our sites throughout the UK and Ireland.
It's a simple campaign! For every percent we reduce our overall utilities (electric, water and gas) consumption by we donate to one of our nominated charities.
Show me all news
Latest news
Safer Internet Day - Top tips to protect you and your data online.

Applicant days are an essential step in your university journey. They are subject specific days which give you the opportunity to learn more about your chosen university and court.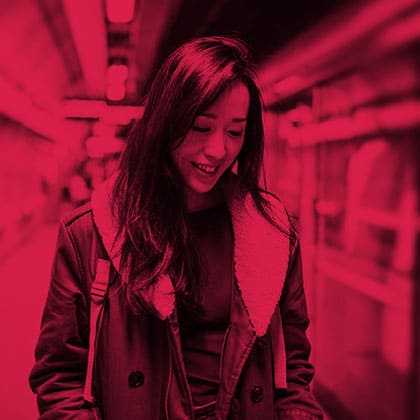 It's easy to work yourself up into a pre-exam panic, but remember that taking the right steps to put yourself in the best study mood is the most important tool you possess.