The Story so far: The Croft, Derby
As the month of May draws to a close, we're one step closer to opening our brand-new student accommodation in Derby, The Croft.
And with a little over four months to go until we open in September (eeekk), we wanted to share with you the latest progress on-site.
The progress at The Croft
We've been keeping things under wrap – quite literally, as the building has been surrounded with scaffolding for several months. But with another month in the bag, the scaffolding is disappearing, and the beauty of the building is starting to show.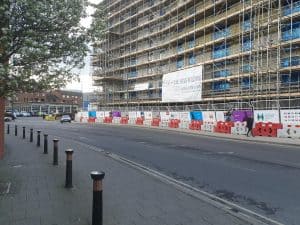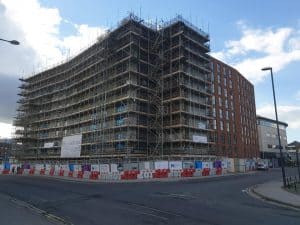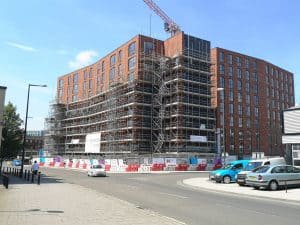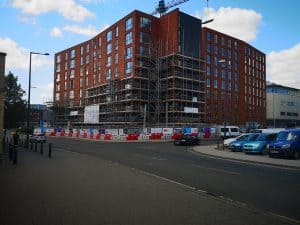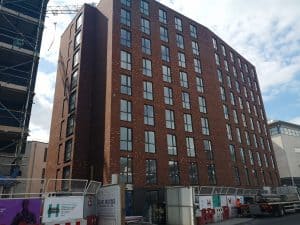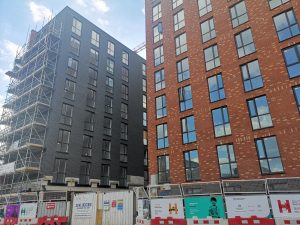 Standing tall at eight floors high, the external work on the building – which is divided into three blocks (A, B and C), is almost complete and the final windows are being installed. As well as this, we've even started the brick work on the pathways in the courtyard.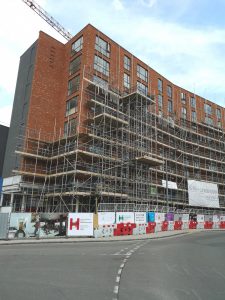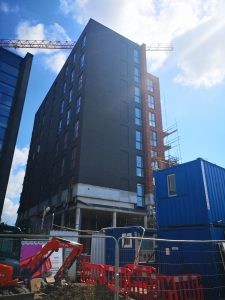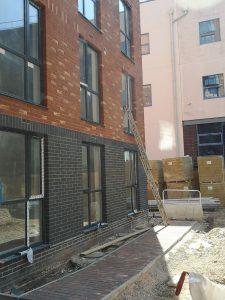 So, that's the outside. But what about the 326 bedrooms inside the building? Well, we're pleased to say these are shaping up nicely too. Firstly, all en-suite bathrooms have been fitted, carpets are being laid and furniture is being installed in the coming weeks.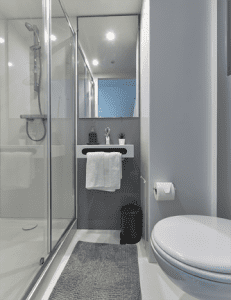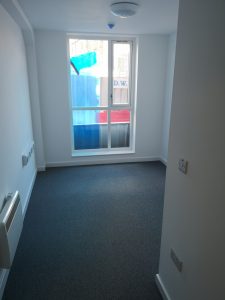 The bedrooms are arranged in 4-9 bed flats, and each flat comes with a shared kitchen and living area. The kitchen and internal walls are complete in block A and are being finished in B and C; ready for the fixtures and fittings to be installed.
You may have heard that The Croft will have a variety of on-site social spaces for its' residents too. This includes a gym, common room, games area and study space – all of which are due for completion in August.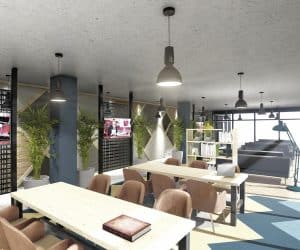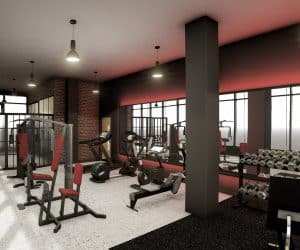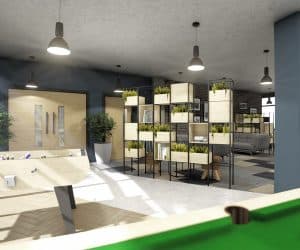 Like the sound of our student accommodation? Why not come and take a look for yourself? Our Show Flat is now open on-site at The Croft. You can view a Large Premium En-suite, as well as the shared kitchen and living area.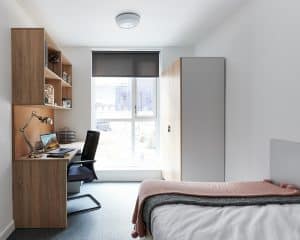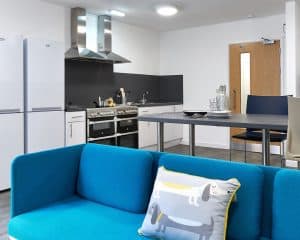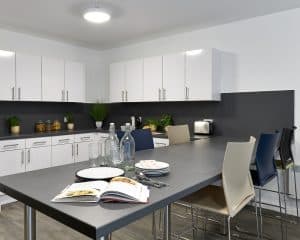 Learn more about our student accommodation at Host. You can also follow us on Facebook and Instagram for the latest news and updates.
#HostEnvironmentalPledge.
Getting serious about the environment we live in.
To become more 'environmentally friendly', Host is launching the #HostEnvironmentalPledge campaign to encourage responsible behaviour and drive sustainability across our sites throughout the UK and Ireland.
It's a simple campaign! For every percent we reduce our overall utilities (electric, water and gas) consumption by we donate to one of our nominated charities.
Show me all news
Latest news
Safer Internet Day - Top tips to protect you and your data online.

Applicant days are an essential step in your university journey. They are subject specific days which give you the opportunity to learn more about your chosen university and court.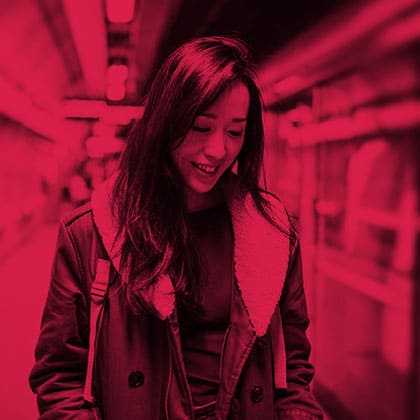 It's easy to work yourself up into a pre-exam panic, but remember that taking the right steps to put yourself in the best study mood is the most important tool you possess.