Top things to see and do in King's Cross
Not sure what to do whilst the sun is shining this July? Well, head to King's Cross in London and you'll find a wealth of fantastic options to keep you occupied this summer.
Located right outside of the University of the Arts London, Granary Square is the central point and at the heart of King's Cross. The Square's focal feature is the spectacular fountains. With over 1,000 fountains – each individually controlled and illuminated, there are some fantastic displays to be seen – especially at night.
But that's not all. Granary Square plays host to some amazing events, which bring a lovely sense of levity and community. On a monthly basis, you'll find a variety of social events taking place – from beer festivals and vintage car boot sales, to food markets. And with a range of restaurants and activities nearby, you'll never be at a loss for something to do. Granary Square is the perfect meeting point and a great way start to your adventure around King's Cross.
On the subject of restaurants and hotspots, at Granary Square you'll find a newly opened gastropub, The Lighterman. Situated next to Regent's Canal, take in some beautiful scenic views during your dining experience. With deliciously prepared breakfasts, lunches and dinners on the menu, stopping by this location is the perfect place to relax and enjoy great meal or drinks with friends.
Not the best cook in the kitchen? Want to learn some new skills? Then the Waitrose Cookery School might be right up your street. Located inside the fabulous new Waitrose in the centre of King's Cross, it's easy to get to and there's plenty of enjoyment to be had.
Choose from a range of great classes available, including a lunchtime course where you and a friend can learn to make a dish together, or a two-hour early evening class, complete with a glass of wine. And for all those budding chefs, there's even a full five-hour course on global cuisine.
This piece of history in the making is a public art gallery in London devoted to illustration. It opened in 2014 and was founded by Sir Quentin Blake – who is most notable for his work with the author Roald Dahl. For art lovers, this is the perfect place to see, learn about and enjoy illustration and all its many forms; from advertisement and animation, to picture books and political cartoons. There is an ever-evolving scene of new and great art to behold, not to mention an exhibition by the great Sir Quentin Blake himself.
Nutty for the world of Harry Potter? Then why not visit the very platform where the magical adventure begins. In King's Cross station snap a picture and recreate the iconic moment in the very station where Harry and his friends walk through the wall as they set off on their epic adventure and travel on the Hogwarts Express. This is a great little photo opportunity for you and your friends, not to mention the perfect place to get some official Harry Potter merchandise.
Love the theatre and fancy seeing a show? Then the King's Cross Theatre is a definite must. This purpose-built venue opened in December 2014 and has played host to continuously sold and critically approved shows including, The Railway Children. And now the unforgettable musical, Lazarus is premiering at the theatre. The musical was written and created by none other than the late David Bowie himself. Located directly behind King's Cross Station, and with a capacity of 994 people, King's Cross Theatre offers fantastic performances and a unique experience.
When the sun's shining, soak up the rays with a cruise down Regent's Canal. Sit back and relax with a fun and scenic trip through the historic canal with family and friends, taking in some of the cities beautiful sights. And if it's a special occasion, make your celebration a one of a kind experience that you won't forget. With both party and themed annual celebration trips available, there is something that will appeal to everyone.
Scala is host to regular weekend club nights and is a hugely popular venue for live music and performances. With four floors and the ability to house up to a thousand people, it is an amazing location for truly memorable nights out. One you and your friends are unlikely to forget.
The above is just a snapshot of some of the things you can see and do in King's Cross. There is a wealth of fantastic opportunities and adventures to be had in the ever evolving and growing King's Cross.
If you like the sound of King's Cross, see here for more information about our student accommodation, Victoria Hall King's Cross, which is located at the top of King's Cross and only a 10-minute walk from the station. Or if you'd like to arrange a viewing, please contact us on 0203 475 5970 or at kingscross@host-students.com.
#HostEnvironmentalPledge.
Getting serious about the environment we live in.
To become more 'environmentally friendly', Host is launching the #HostEnvironmentalPledge campaign to encourage responsible behaviour and drive sustainability across our sites throughout the UK and Ireland.
It's a simple campaign! For every percent we reduce our overall utilities (electric, water and gas) consumption by we donate to one of our nominated charities.
Show me all news
Latest news
Safer Internet Day - Top tips to protect you and your data online.

Applicant days are an essential step in your university journey. They are subject specific days which give you the opportunity to learn more about your chosen university and court.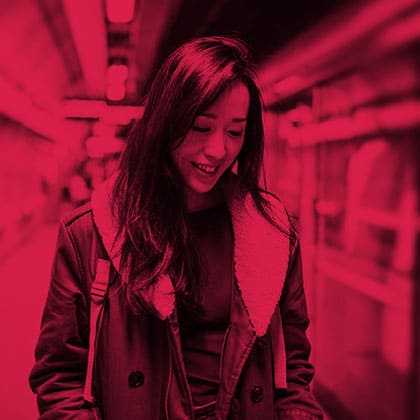 It's easy to work yourself up into a pre-exam panic, but remember that taking the right steps to put yourself in the best study mood is the most important tool you possess.