Your virtual summer line-up
Summer 2020; it was meant to be the year of the Euros, the Olympics and all the traditional summer events such as Glastonbury.
However, due to the coronavirus pandemic, these have all been cancelled and postponed. So, the summer that was meant to be, will just have to wait until next year.
But that doesn't mean this summer has to be a complete write-off. From music festivals to food festivals, many event organisers are adapting their offering and are going virtual.
So, to give you an idea of what you can do this summer, we've pulled together a handful of virtual events taking place over the coming weeks.
---
1. Summer Solstice

If you've never had the chance to watch the Summer Solstice event from the world heritage site of Stonehenge, then this is your year.
The annual celebration normally attracts hundreds of people, all gathering on the longest day of the year to observe the sun rising. However, as you've probably guessed, the event has been cancelled this year.
Instead, English Heritage is moving the event online, inviting people from all over the world to watch via a livestream. The livestream will be posted via English Heritage's social media accounts, including YouTube.
Date: Sunday 21st June 2020.
---
2. Glasthomebury Festival

You joined the online queue, waited for hours and finally got your hands on tickets for one of the most sought after festivals in the UK. Then, after all that hard work, as like most events this summer, Glastonbury 2020 has been cancelled.
But fear not. You might not be able to get to Glastonbury, so let Glastonbury come to you! Yes, on the same weekend the festival was due to take place, you can enjoy a special weekend packed full of Glastonbury highlights on BBC TV.
So, it's time to dig out the tent, set up the speakers and get your favourite food and drinks lined up ready for Glasthomebury Festival in your garden!
Date: Friday 26th – Sunday 28th June 2020.
---
3. Drive In Cinemas

It might sound like something out of an American teen movie, but this summer will see the rise of drive-in cinemas in the UK.
The concept involves individuals remaining in their own vehicles and all cars parked within a safe distance of one another. Therefore, making the drive-in experience a safe, outdoor alternative to watching films inside cinema venues.
There are lots of companies putting plans in place to offer this experience, including @TheDriveIn who are touring across various UK cities. They'll also be offering silent car discos, bingo and stand-up comedy experiences.
Date: Thursday 2nd July – Sunday 20th September 2020.
---
 4. Wireless Connect

Wireless Festival is London's number one urban music festival, bringing the finest artists in hip-hop, grime and more to the city's Finsbury Park each July; well, except for this year.
However, in place of the event in Finsbury Park, Wireless Festival have announced 'Wireless Connect', a three-day virtual festival.
The event will allow music fans to experience a virtual music festival from home. Wireless are promising an entire weekend's worth of unseen performances, exclusive footage and so much more. Keep an eye out on their website for the full line-up due to be announced soon.
Date: Friday 3rd – Sunday 5th July 2020.
---
5. Virtual Food & Drink Festivals 

Food and drink festivals have become increasingly popular across the UK in recent years, particularly during the summer months. So, it just wouldn't feel like summer without attending one.
And whilst most physical events have been cancelled, some event organisers are inviting you to join them online for some foodie fun; including The Yorkshire Dales Food & Drink Festival.
The virtual festival will feature many of the usual events including cookery demonstrations, masterclasses, music, skills workshops, cocktail making, tastings, shopping and of course eating and drinking!
Date: Friday 24th – Saturday 25th July 2020.
---
6. Virtual Races

Sporting events and competitions have been cancelled around the world due to coronavirus. But that doesn't mean you should go without any sports this summer.
Over recent months we've seen a huge increase in the number of people taking up exercise such as running, walking and cycling. So why not set yourself a challenge and take on a virtual race?
There are hundreds of options out there for different sports, distances and timeframes. You just need to decide which challenge you'd like to join, signup and get exercising. For some virtual races, you'll even be rewarded with a shiny medal if you finish!
Date: Various.
---
The above are just some of the virtual events and activities taking place this summer. So, even though it might not be the summer you had planned, you can still make it a fun one. For the latest news, tips and advice, check out our News page.
#HostEnvironmentalPledge.
Getting serious about the environment we live in.
To become more 'environmentally friendly', Host is launching the #HostEnvironmentalPledge campaign to encourage responsible behaviour and drive sustainability across our sites throughout the UK and Ireland.
It's a simple campaign! For every percent we reduce our overall utilities (electric, water and gas) consumption by we donate to one of our nominated charities.
Show me all news
Latest news
Safer Internet Day - Top tips to protect you and your data online.

Applicant days are an essential step in your university journey. They are subject specific days which give you the opportunity to learn more about your chosen university and court.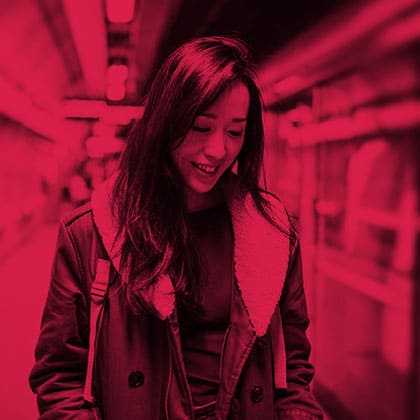 It's easy to work yourself up into a pre-exam panic, but remember that taking the right steps to put yourself in the best study mood is the most important tool you possess.