The results are almost in! Prepare for A-Level results day
It's been a long time coming, a much-anticipated date in the diary, but the wait is almost over… A-Level results day is just around the corner!
For those students in Scotland, the SQA results are released on Tuesday 8th August 2017. And for the rest of the UK, A-Level results day is on Thursday 17th August 2017. So, what do you need to do?
On the morning of results day, you'll be able to log onto UCAS Track to find out whether your firm choice university has confirmed your place on their course or not. For SQA results day, Track opens at 9am, and for A level results day it's 8am. But remember, you won't be the only person eager to see if your university place has been confirmed; thousands of students from around the country will be doing the same. So, if the website seems a little slower than usual, just hang on in there.
You'll be able to check the status of your application online, but UCAS Track won't give you your grades. Therefore, you'll need to head to your school or college to get confirmation of your results.
You should have been informed by your school or college of the arrangements for collecting your results. It'll be an exciting and nerve raking time, so why not arrange to meet your friends and collect your results together for moral support? And of course, for some of you, your parents or other family members will want to come along to see your achievements.
You've got the results, what happens next?
If you get the grades you need, and your place at university is confirmed, congratulations! It's time to celebrate and tell the world – you're off to start your new journey at university. But what if you don't get the grades?
If you don't get the grades, don't be too disheartened; there's still a number of options out there for you. Firstly, some universities make exceptions. So, even if your grades don't meet the entry requirements, there's still a chance you'll be offered a place on the course at your first or insurance choice university. Secondly, even if they can't offer you a place on your chosen course, they might offer you a place on a different course within the university.
And finally, if you don't receive any offers or don't meet the requirements of your offers, you can apply for a course through Clearing. Here, you'll be able to find a place on an available course across lots of universities within the UK.
Whether it's your firm or insurance place, or you've applied through Clearing, if you get a place at university, well done. You'll no doubt spend the coming weeks after results day getting yourself organised and ready for university. And if by now you've still not sorted a place to live while you study, look no further. Here at Host, we still have a variety of rooms available in cities across the UK. Take a look at our locations or contact us for more information and availability.
#HostEnvironmentalPledge.
Getting serious about the environment we live in.
To become more 'environmentally friendly', Host is launching the #HostEnvironmentalPledge campaign to encourage responsible behaviour and drive sustainability across our sites throughout the UK and Ireland.
It's a simple campaign! For every percent we reduce our overall utilities (electric, water and gas) consumption by we donate to one of our nominated charities.
Show me all news
Latest news
Safer Internet Day - Top tips to protect you and your data online.

Applicant days are an essential step in your university journey. They are subject specific days which give you the opportunity to learn more about your chosen university and court.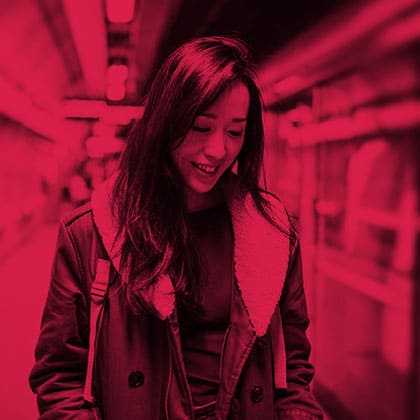 It's easy to work yourself up into a pre-exam panic, but remember that taking the right steps to put yourself in the best study mood is the most important tool you possess.