City Focus: Chester – Exploring Cheshire.
Chester is home to Fontessa House, one of our most popular student accommodation locations. With over 2,000 years of history at its heart, you'd forgive Chester for dwelling on the past. But you couldn't be further from the truth. So, what's there to see and to do for students at the University of Chester?
We asked one of those who know best. Our Property Manager, Sean for the must-see, must-do things in Chester and the wider Cheshire area.
---
Get Active.

There is an abundance of rural areas easily accessible from Chester that are perfect for getting active. Delamere Forest is just 15 minutes away on the train. There, you've got access to walks, cycle routes as well as Go Ape.
Just over the border in North Wales, there is a variety of outdoor pursuits available to you. Go Mountain Biking at One Planet Adventure in Llandegla or head into Snowdonia National Park where you can enjoy the Longest Zipline in Europe, learn to Surf at Surf Snowdonia or climb Wales' tallest mountain.
Closer to home, there are plenty of walking routes around Chester as well in the surrounding countryside of Cheshire.
---
Find Fresh Air.

The Shropshire Union canal runs from Elsmere Port, dissecting the city and heading out into the Cheshire countryside. It's the perfect way to get out on foot and enjoy nature.
Explore Chester's roman origins with a walk around the ancient walls, stopping off at the excavated Roman Amphitheatre and the Roman Gardens. Take a picnic, to Grosvenor Park and look out for the open-air theatre and cinema events happening throughout the summer.
---
Eat Local.

Looking for something to eat? There are plenty of independent restaurants to sample during your time in Chester. Chester Market has many street food outlets serving pizza, Caribbean food and Tacos, amongst other food.
Sticky Walnut just a short walk outside of the city limits, in Hoole offers a chance for something a bit more formal. Chef Gary Usher began his chain of Elite Bistros with Sticky Walnut. It's a great place to enjoy fine dining. For something more relaxed, head to Artichoke for some Mediterranean cuisine, craft beers and an idyllic spot on the side of the canal.
For a coffee, look no further than Chalk Coffee and Jaunty Goat. With two outlets, Jaunty Goat's newest café just five minutes' walk from Fontessa House is entirely vegan.
---
Top Events.

With internationally renowned venues in Chester, you will never be short of events to attend. From May through to September, Chester Racecourse hosts many race weekends giving you a chance to get your glad rags on!
The world-famous Chester Zoo can be easily accessed via public transport from the City Centre and hosts events throughout the year, but the most magical must be the Lanterns Walk in the run-up to Christmas. Join in with the rich history of the city with the Mid-Summer and Mid-Winter parades; revived traditions that date back to the 1400s. Celebrate diversity and the LGBTQ+ community and join in Chester Pride in August.
If running is your thing (or if you want it to be), Active Leisure events have spaced out the Chester 10km (April), half marathon (May) and marathon (October) throughout the year, to fit in with a training programme that lets you take on all three. If spectating is more your thing, get on the side-lines and cheer runners through the city!
---
And of course, those all-important Nights Out.

Telford's Warehouse is a great place for live music in a perfect setting, sitting next to the boatyard along the canal. The Bouverie is renowned for its pub quiz and is one of the two pubs within a stone's throw of Fontessa House.
The other is the George & Dragon, just over the road from Fontessa House, a great place to watch all the live sport and indulge in some comforting pub grub!
Head to Rosie's or Cruise for a big night out and explore the different rooms in the nightclubs.
---
Finally, A bit of retail therapy.

Chester City Centre has something for everyone when it comes to shopping, with all the big names you'd expect, but a number of independent shops as well. Explore the different nooks and crannies of The Rows, seek out the vintage shops on Brook Street or head into the Grosvenor shopping centre. Just a short bus ride away as well is Cheshire Oaks, with a host of outlet shops where you can pick up some bargains.
---
In need of student accommodation in Chester this autumn? We have availability in both en-suite and our studio rooms at Fontessa House starting from just £118pw.
#HostEnvironmentalPledge.
Getting serious about the environment we live in.
To become more 'environmentally friendly', Host is launching the #HostEnvironmentalPledge campaign to encourage responsible behaviour and drive sustainability across our sites throughout the UK and Ireland.
It's a simple campaign! For every percent we reduce our overall utilities (electric, water and gas) consumption by we donate to one of our nominated charities.
Show me all news
Latest news
Safer Internet Day - Top tips to protect you and your data online.

Applicant days are an essential step in your university journey. They are subject specific days which give you the opportunity to learn more about your chosen university and court.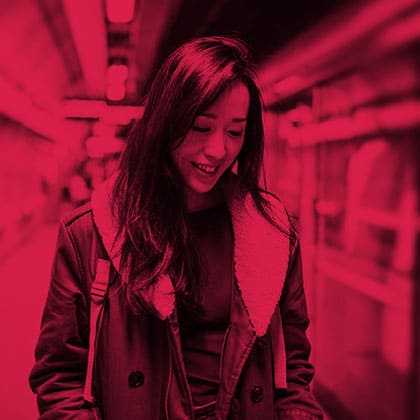 It's easy to work yourself up into a pre-exam panic, but remember that taking the right steps to put yourself in the best study mood is the most important tool you possess.