Lost your lockdown spirit? Don't lose those feel-good escapes.
Remember all those activities we took up during lockdown? Here's how to keep them going.
We took to the streets,
the parks and the woods to exercise outdoors, but don't let the end of summer stop you now! Take a look at apps like the free AllTrails to find walking routes. Get out and about with those 12 stickers you found in your welcome pack and enter our #MyHostCity competition, you could win any number of prizes including a tech bundle of £500!
Want to try something a little different with your new flatmates or "household bubble" then why not take a self-guided treasure trail through the winding backstreets and hidden corners of town!? Where you crack the clues along the route to unlock stories from the past and solve the mystery at the end. They cost £9.99 per trail and there's at least one for every Host city in the UK except for Huddersfield although there are a number within a few miles of Huddersfield including Holmfirth, Halifax and Bradford.

Remember when flour was like gold dust?
The nation fell in love with baking during lockdown, only god knows how many loaves of banana bread were baked! Why not keep the passion alive, there's no better time than now with Bake Off back on our screens, and what better source of recipe inspiration than Paul and Pru?

If the enforced time at home…
…made you pick up your first book in ages, then why not join a book club? Many of our locations will be running a book club this year and if not head online, there are loads of free book clubs on Instagram, Reese Witherspoon even has one @reesesbookclub.

We took to our gardens…
…in fact, visits to the Royal Horticultural Society's website throughout lockdown was up 500%! Loving a bit of greenery doesn't have to end now you're in uni! Why not add a bit of greenery to your room? It's been proven to help our health and wellbeing.  The psychological benefits of indoor plants include:
An improved mood
Reduced stress levels
Increased speed of reaction in a computer task
Improved attention span
Check out the RHS guide to Houseplants and our health here.
Some of our locations have outdoor garden spaces including The Apollo Works where the team have just planted their very own Herb Garden for our residents to enjoy.
---
Keep an eye out for more information and tips on your health and wellbeing via our news page and on our socials – Facebook, Instagram and Twitter.
#HostEnvironmentalPledge.
Getting serious about the environment we live in.
To become more 'environmentally friendly', Host is launching the #HostEnvironmentalPledge campaign to encourage responsible behaviour and drive sustainability across our sites throughout the UK and Ireland.
It's a simple campaign! For every percent we reduce our overall utilities (electric, water and gas) consumption by we donate to one of our nominated charities.
Show me all news
Latest news
Safer Internet Day - Top tips to protect you and your data online.

Applicant days are an essential step in your university journey. They are subject specific days which give you the opportunity to learn more about your chosen university and court.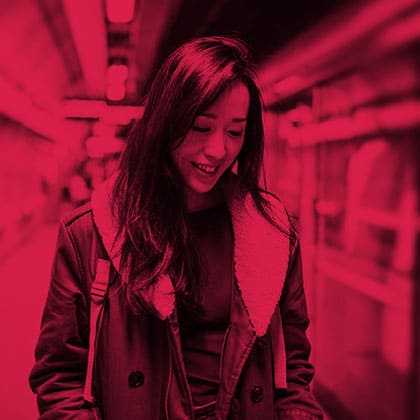 It's easy to work yourself up into a pre-exam panic, but remember that taking the right steps to put yourself in the best study mood is the most important tool you possess.