Student life in Southampton
It might feel like just yesterday that you were packing your bags and waving goodbye to your family home as you set off to start university in Southampton. But can you believe that was two months ago? Where has the time gone?
Well, for the team here at Host, September was a busy month; it came and went before we knew it. The builders moved out and the students moved into our sparkly new accommodation. The hardhats and building work become a distant memory and were soon replaced with thinking caps and coursework.
But being a student's not just about working hard and studying; it's about having fun, meeting new people and trying new things. Fortunately, as a student living in Southampton, you'll not only find an array of shops, bars, restaurants, sports and recreational activities to keep you busy, but throughout the year there's also a whole host of seasonal events and activities to try out and enjoy. Student life in Southampton is one of the best!
What's on in Southampton?
In September and October, a giant Ferris wheel rolled into Southampton city centre; giving beautiful 360 degree views over the city and beyond. But now that Halloween has passed, it's officially ok to mention the 'C' word (Christmas). Meaning the Ferris wheel has gone and a winter spectacular is coming in time for the festive period.
From Saturday 11th November, you can skate into the winter season at Skate Southampton; Westquay's first ever real ice rink. Located on the Esplanade in Westquay South, it's the perfect place to go for some festive fun with your friends. And when you're finished on the rink, warm up and refuel with a hot chocolate or beverage from the log cabin Après Skate bar.
If that wasn't enough to get you in the spirit of things, then how about a trip to the Southampton Christmas Festival. Taking place on Above Bar pedestrian precinct and Bargate Street, you'll find all sorts of tasty treats, savoury snacks and hand-made gifts to indulge in at this year's Christmas market. From traditional German bratwurst and warm waffles, to stein beer or mulled wine to wash it all down with, there's over 40 individually designed alpine themed chalets to choose from. The hardest thing will be deciding what to have first!
Throw in some festive lights, Christmas themed music, carol singers and even a flying Santa and you'll have everything you need to celebrate the season. Make sure you don't miss out – the festivities start on Saturday 11th November.
And you thought September and October went quick? With so much going on in the city and at university, November and December are sure to come and go even quicker. Before you know it, the first semester will be finished and you'll be looking ahead to next year! So, grab your friends, get out and make the most of your free time and this wonderful city.
If you're studying in Southampton why not stay with us at our student accommodation? Make your student life in Southampton complete with a stylish and modern place to call home. Contact us for more information.
#HostEnvironmentalPledge.
Getting serious about the environment we live in.
To become more 'environmentally friendly', Host is launching the #HostEnvironmentalPledge campaign to encourage responsible behaviour and drive sustainability across our sites throughout the UK and Ireland.
It's a simple campaign! For every percent we reduce our overall utilities (electric, water and gas) consumption by we donate to one of our nominated charities.
Show me all news
Latest news
Safer Internet Day - Top tips to protect you and your data online.

Applicant days are an essential step in your university journey. They are subject specific days which give you the opportunity to learn more about your chosen university and court.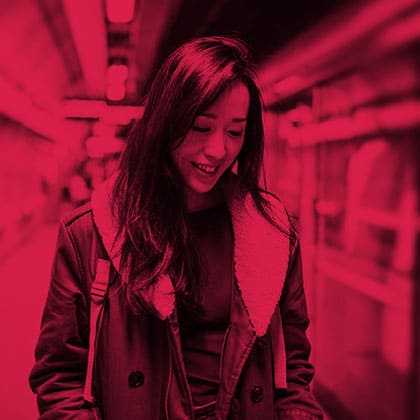 It's easy to work yourself up into a pre-exam panic, but remember that taking the right steps to put yourself in the best study mood is the most important tool you possess.