Summer staycations with Host
The last few years  have been a little turbulent for travellers and holiday makers. And now as we look towards the summer months, there are still some uncertainties around international travel in terms of vaccine status, mask wearing and locating forms with announcements on changes coming daily. So, why not avoid all that worry by opting for a summer staycation instead?
---
What's a staycation?

A staycation is a combination of the words "stay" and "vacation"; and it simply means to spend a holiday in your home country rather than going abroad. If you haven't heard of a staycation before now, you most certainly will this year; there's been a rise in the popularity of staycations due to the coronavirus pandemic.
---
Choosing your summer accommodation

With demand for summer accommodation in the UK already soaring, availability for the key summer months is set to be limited. Therefore, the sooner you can secure your accommodation, the better.
So, what are your accommodation options? A campsite, a holiday park, a hotel or an Airbnb? Yes, these are all common choices, but what about student accommodation?
---
Staying in student accommodation for summer

This option may not have even crossed your mind, or perhaps you didn't know that you could stay in student accommodation. However, due to the benefits that come with staying in student accommodation – such as that offered by Host, it's become an increasingly popular choice for many.
So, what are the benefits? Below are just some of the reasons why so many choose to stay with Host for their summer stays.
---
1. Flexibility:

From down South in Plymouth and up North in Liverpool, to the Capital of England and the Capital of Wales, we have summer accommodation available across the UK. The hardest decision will be choosing which city to visit first.
And whether you need somewhere to stay for a few days or a few weeks, with short and long term stays available, stay with us for the duration of your trip.
Don't forget it's not just students who can stay in student accommodation for summer; non-students can too. As well as individual bookings, we also take group bookings too. So, whether you're travelling alone for business, taking a family trip or getting away with friends, we have a place for you.
---
2. Affordability:

With staycations set to be this summer's trend, accommodation prices are already soaring. But why pay a fortune when you don't need to?
Our summer accommodation offers great value for money, with low-cost weekly rates; some properties also offer nightly rates. The cost to stay with us for a week can be lower than the average cost of one night in a city centre hotel.
---
3. Quality:

Step inside our student accommodation and we think you'll be surprised at what's waiting for you. Long gone are the days of dark, dreary and run-down student dorms. Our buildings are modern, bright, clean and all furnished to a high quality.
What's more, you'll find most of our properties come equipped with social spaces for you to relax and have fun in. From on-site gyms and common rooms to games tables and outdoor spaces, there's something for everyone to enjoy.
---
4. Convenience:

With student accommodation's main purpose being to house students, it means that the buildings are all located within close proximity of universities and city centres. So, if you're taking a city break, you couldn't be better located.
Fancy a bit of sightseeing? Our properties are all within walking distance of popular landmarks and tourist hotspots. And when it's time to refuel, you'll find all the local bars, restaurants and entertainment outlets close by too.
And with our properties being in major university towns and cities, you'll find yourself well connected. With bus and train stations all nearby, getting to us and exploring the local area won't be a problem.
---
Secure your summer stay at Host today
So, now we've got you thinking about summer, it's time to start planning your great summer staycation. Learn more about staying with us for summer and where we have availability on our Summer Accommodation page. You can also follow us on our socials Facebook, Instagram and Twitter for the latest news and updates.

#HostEnvironmentalPledge.
Getting serious about the environment we live in.
To become more 'environmentally friendly', Host is launching the #HostEnvironmentalPledge campaign to encourage responsible behaviour and drive sustainability across our sites throughout the UK and Ireland.
It's a simple campaign! For every percent we reduce our overall utilities (electric, water and gas) consumption by we donate to one of our nominated charities.
Show me all news
Latest news
Safer Internet Day - Top tips to protect you and your data online.

Applicant days are an essential step in your university journey. They are subject specific days which give you the opportunity to learn more about your chosen university and court.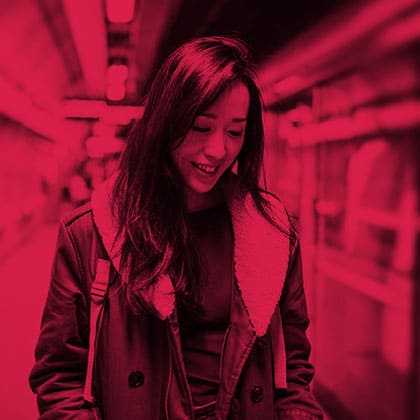 It's easy to work yourself up into a pre-exam panic, but remember that taking the right steps to put yourself in the best study mood is the most important tool you possess.