Say hello to The Helix student accommodation in Wembley
Looking for a student home that is modern, oozes elegance and is fitted to the highest of quality? Look no further.
Our student accommodation in Wembley, London, is undergoing a full refurbishment. It will be unrecognisable as it's transformed from top to bottom, bringing you student accommodation like no other.
---
Why the transformation?
Over the years our Wembley accommodation has been the much-loved home to students studying in London from all over the world. But as we all know, things change over time; trends change and so do the needs of students.
That's why this refurb is not just focusing on the décor and architecture of the building, but also the interactions students will have and the emotions they will feel.
---
Why The Helix?
What comes with a brand-new look? A brand-new name of course. Previously known as just Host Wembley, we wanted to give our new building a name with strong physical and emotional meaning. That's why we chose The Helix.
As we've already mentioned, our building's makeover is more than just aesthetics; and so is its name. Of course, there is a natural connection between the name The Helix and the physical shape of the building. Afterall a helix is a beautiful, rounded shape, and so is our accommodation. And the connecting strands within the helix are also reminiscent of the slatted wood of the building's new interior.
But The Helix refers to a centrifuge of community, creativity and also the curved elements of the interior architecture which create warm and intimate shared spaces. The Helix shape is common in shells, which have communicative as well as protective qualities; both of which resonate with our offering.
---
So, what does The Helix have to offer?
It goes without saying that as a student accommodation development, The Helix will provide students with a variety of bedrooms to choose from. But as we all know, student accommodation nowadays offers far more than just a place to sleep; and The Helix is no exception.
With a focus on communal spaces, we want to provide our students with space to relax, interact and socialise with one another in. Somewhere they feel connected and part of a community.
That's why we're introducing new and improved communal areas, all designed with the wellbeing of students in mind. The colours will be calming, materials will bring a natural feel and textures and furniture will be elegant and relaxing.

---
The social spaces
Students will be able to hang out and get to know one another in the newly designed common room. Here there'll be plenty of seating and break out areas; including space to study together.

When it's time to eat, students can wine and dine in the all-new communal kitchen and dining area. Designed to give students a space to cook, dine and socialise together – particularly for those who are living alone in studio rooms, the area is equipped with everything needed to cook up a storm together.

Students can keep fit and sweat away their stresses in the brand-new on-site gym; fitted with state-of-the-art equipment for that perfect workout. And with access included in the rent, there's no hefty gym membership prices to pay either.

For those days where a total chill out is needed, students can sit back and relax with a movie in our screening room. Available for hiring, the screening room is somewhere students can enjoy watching their favourite films on the big screen with their friends in comfortable surroundings.
---
Like what you see so far? If you're interested in finding out more about our student accommodation at The Helix in Wembley, you can contact us on wembley@host-students.com.
Keep an eye on our news page and follow us on social media (Facebook, Instagram and Twitter) for the latest updates and even more sneak peeks.
#HostEnvironmentalPledge.
Getting serious about the environment we live in.
To become more 'environmentally friendly', Host is launching the #HostEnvironmentalPledge campaign to encourage responsible behaviour and drive sustainability across our sites throughout the UK and Ireland.
It's a simple campaign! For every percent we reduce our overall utilities (electric, water and gas) consumption by we donate to one of our nominated charities.
Show me all news
Latest news
Safer Internet Day - Top tips to protect you and your data online.

Applicant days are an essential step in your university journey. They are subject specific days which give you the opportunity to learn more about your chosen university and court.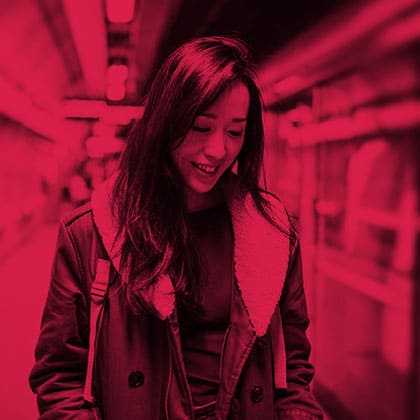 It's easy to work yourself up into a pre-exam panic, but remember that taking the right steps to put yourself in the best study mood is the most important tool you possess.