Visiting Oxford over the summer?
Reach for the sun cream and flip flops, summer's finally here! For some, you'll have the next few weeks planned and a whole host of activities organised to keep you busy until term starts again in September. From jam-packed festivals and group holidays abroad, to visiting family and lazy afternoons in the park. And for others, you're probably just relieved that the exam period is over and you can finally enjoy some freedom. So, what are you going to do?
Visit Oxford
If you haven't yet made any plans, then why not visit the beautiful city of Oxford during the summer months? Located in the South East of England in the county of Oxfordshire, Oxford is a city packed with historic buildings and stunning architecture – which has led it to be nicknamed the 'City of Dreaming Spires'. With academia at its core and home to the oldest university in the English-speaking world – The University of Oxford, it's a city known worldwide with lots to see and do…
Stay at The Mews
But, first thing's first, you'll need a place to stay. If you're still looking for summer accommodation, then fear not, we have a mixture of en-suite rooms and studios available at The Mews throughout the summer months for you to call home – even if you're not a student! And with prices starting at just £170 per week (that's less than £25 a night), it's the perfect solution for an affordable city break.
Located south east of the city centre, our accommodation is right on the doorstep – and within walking distance, of the vibrant Cowley Road. As the main shopping street and leisure district in the east of the city, you'll find endless shops, bars, restaurants, coffee shops, music venues and the like on Cowley Road; keeping you entertained for hours.
While we all love a bite to eat and a bit of window shopping, there is so much more to see in Oxford than just the retail and hospitality outlets. When the sun's shining, spend an afternoon relaxing on the city's waterways – from hiring a punt to taking a ride on a steamer, take in the surrounding scenery from the water.
Explore the City
Feeling active? Take in some fresh air with a tour of the city either on bike or by foot. Whether you choose to go on a guided tour or pick up a map from the visitor centre and take your own tour, it's a wonderful way to get around Oxford, get up close to the golden-stone buildings and see things no bus tour will show you!
If there's one thing Oxford isn't short of, it's green space. Take a walk through the grassy fields and cross the river onto the Thames towpath at Port Meadow, discover hundreds of species of animals at Cotswold Wildlife Park or enjoy a haven of peace in Britain's oldest botanic garden.
And why not combine diverse history, striking architecture and stunning landscapes with a visit to Blenheim Palace? Residence of the Dukes of Marlborough and birth place of Sir Winston Churchill, Blenheim Palace is a UNESCO World Heritage Site. Visitors can explore the palace, take a guided tour, enjoy picture-perfect views from the palace's grounds including the park, the formal gardens and the pleasure gardens. Throughout the year there are a number of events held at the Palace and surrounding ground such as Battle Proms Picnic Concert, Luna Open Air Cinema and a Summer Jousting Tournament.
If that wasn't enough to keep you occupied then you'll also find a crocodile zoo, a number of museums, a castle, escape games, mazes and many more fun and interesting things to do. For more information on visiting Oxfordshire see here.
 If you would like to find out more about our summer accommodation in Oxford, please contact our onsite team at The Mews on +44(0)1865 807359 or oxford@host-students.com for more information.
#HostEnvironmentalPledge.
Getting serious about the environment we live in.
To become more 'environmentally friendly', Host is launching the #HostEnvironmentalPledge campaign to encourage responsible behaviour and drive sustainability across our sites throughout the UK and Ireland.
It's a simple campaign! For every percent we reduce our overall utilities (electric, water and gas) consumption by we donate to one of our nominated charities.
Show me all news
Latest news
Safer Internet Day - Top tips to protect you and your data online.

Applicant days are an essential step in your university journey. They are subject specific days which give you the opportunity to learn more about your chosen university and court.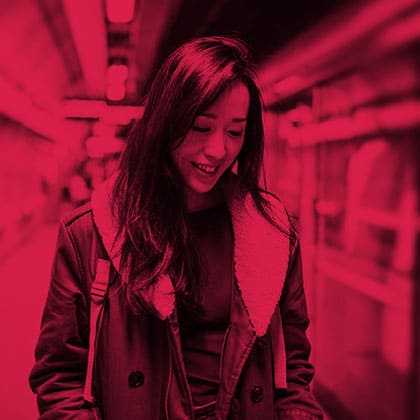 It's easy to work yourself up into a pre-exam panic, but remember that taking the right steps to put yourself in the best study mood is the most important tool you possess.