City Focus: Plymouth – What's it like?
Choosing where to study. Your decision making should go beyond the course and university reputation. It should also be about the lifestyle you can expect in the city that you will call home for at least the next three years. And when the world stops being a little crazy, what can you expect from life in Plymouth?
---
So, Plymouth life…

The Devonian capital, and Britain's ocean city. Plymouth is just over 3 hours from London with regular direct intercity trains serving the city from London Paddington.
With a population of around 300,000 and university students make up about 30,000 of those. Plymouth offers students the best of both worlds: a historic, vibrant port city with every you would expect from a student focused city and with easy access to the beauty of wider Devon and Cornwall you'll be able to get away from the hustle and bustle of city life and be at home with nature.
With a revitalised waterfront and the magnificent Plymouth-Hoe providing inspiring views of the bay, you'll fall in love with life in Plymouth in no time at all.
---
What are the typical costs of living in Plymouth?
Meal at an inexpensive restaurant: £11.00
Takeout coffee: £2.54
Bottle of Coke: £1.39
Pint of milk: £0.90
A loaf of bread: £1.07
Pint of beer at a restaurant/pub: £3.50
Mid-range bottle of wine at a supermarket: £6.50
Cinema ticket: £7.75
Plymouth came mid table in the student nightlife index but more importantly ranked high for its safety score.
Typical travel costs:
Student Day: Plymouth zone 1 and 2 – £4.00
Student Weekly – Plymouth zone 1 and 2 – £16.15
Term Rider – Plymouth zone 1 and 2 – £197.20
Year Rider – Plymouth zone 1 and 2 – £663.00 (or get one free when you book a room at Alexandra Works!)

Zones 1 and 2 cover the entire city centre and also the sites of Saltash, Torpoint and Ivybridge meaning you can explore a little more of your Host city including Brunel's famous Saltash rail bridge that links Devon with Cornwall.
Price of a taxi – £3.30 (start fee) and £1.86 (per km)
---
Home to two universities and a College of Art:

Home to over 18,000 full-time students, drawn from around the world and divided across its five faculties: Arts and Humanities, Business, Health and Human Sciences, Medicine and Dentistry, and Science and Engineering.
The University of Plymouth is renowned for high quality, internationally leading education, research and innovation. Founded in 1862 as the School of Navigation, the University of Plymouth is now the UK's 15th largest university.
In Plymouth location is vital and apart from Alexandra Works (15 minutes' walk), all our locations are between a five and seven-minute walk from campus.
Based on a single campus on the northern edge of Plymouth, the university previously named St Mark and St John is within an easy direct bus ride on the Number 42 from all our Plymouth locations and as they say, Work in town. Play in town, so live in town.
Marjon was ranked the top university in England for teaching quality by the Times and Sunday Times Good University Guide 2019, and the 8th university in England for student experience. And with all courses involving a work placement of some sort, 95% of students find employment or move into further study within six months of graduating.
Situated next door to our The Old Dairy location, with Discovery Heights and Frobisher House just a couple of minutes further away you couldn't be closer if you tried.
Plymouth College of Art offers foundation, undergraduate and postgraduate degrees in a range of art, design and digital media subjects as well as creative pre-degree courses. Pre-Degree courses include a Foundation Diploma in Art and Design. Founded as the Plymouth Drawing School in 1856 the college remains one of the last specialist art colleges in the United Kingdom.
---
Keep a lookout for Part 2 and Part 3 of our city feature where we've asked some of our Plymouth for their top places in the city.
#HostEnvironmentalPledge.
Getting serious about the environment we live in.
To become more 'environmentally friendly', Host is launching the #HostEnvironmentalPledge campaign to encourage responsible behaviour and drive sustainability across our sites throughout the UK and Ireland.
It's a simple campaign! For every percent we reduce our overall utilities (electric, water and gas) consumption by we donate to one of our nominated charities.
Show me all news
Latest news
Safer Internet Day - Top tips to protect you and your data online.

Applicant days are an essential step in your university journey. They are subject specific days which give you the opportunity to learn more about your chosen university and court.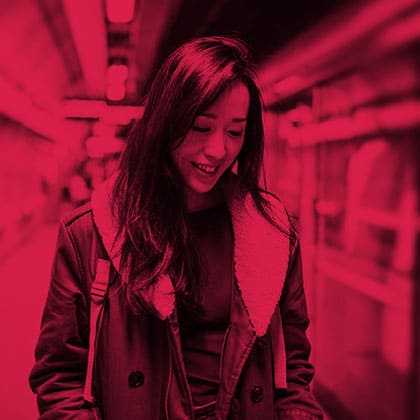 It's easy to work yourself up into a pre-exam panic, but remember that taking the right steps to put yourself in the best study mood is the most important tool you possess.