Semester 2 at university
Guest blog – Student living at The Printworks, Exeter.
So, you got the grades you needed, accepted your university place and braved the rollercoaster of emotions that was Fresher's. No doubt there were tears, laughter, memories and friendships formed that will last a lifetime; I mean, Fresher's isn't one of the most talked about university experiences for nothing! The memories from Fresher's and your first year will follow you throughout your uni life. So, make sure they're memories you want to be brought up at every pre-drinks from now until graduation.
Starting Semester 2
The first semester of uni and the Christmas break have passed, now it's time to get stuck into semester 2. But it can be difficult to get back into the flow of uni life; especially after a fun and relaxing few weeks at home with your family and friends. And now you have to face the same challenges all over again; cooking, homesickness and budgeting — let's face it, that student loan only goes so far.
To get the most from your student loan, it's best to have a clear budget set out from the start. But if that went out the window in the first semester – along with your hopes of actually completing dry January (which by the way can be near impossible as a student), then all is not lost yet. Now's the time to calculate how much money you have to spend and how long it's to last you; then set yourself a weekly budget. This way you'll know exactly how much you have to spend on things such as food, going out and other activities every week. Hopefully it'll also prevent you from digging even deeper into that overdraft; giving you one less thing to worry about.
Exam season
Unfortunately for some though, there is the stress of exams to worry about in the first couple of weeks back. Having to revise and sit exams can add a considerable amount of pressure to students. And after a long relaxing break, it can certainly be a shock to the system. But fear not, from making a study plan to shutting off social media, there are a number of things you can do to make your studying more successful. Check out our previous post for some handy tips.
And if having exams to contend with at this time of year wasn't bad enough, you've then got to get back into the swing of attending all those early morning or late-night lectures; which can be tough after several weeks of extended lie-ins and care free days. Not to mention the fact it's cold and dark outside, which can certainly lower your mood and make you feel like all you want to do is retreat to the comfort of your room. If you're feeling like this, you're probably not alone. It's quite normal to feel despondent at this point in the academic year and it's the time of year where it can be easy to pick up some nasty germs that manifest into a cold – which isn't going to help matters.
Looking after yourself
That's why it's important to get back into a routine as early as possible to avoid getting yourself stuck in a rut and feeling run down. Things such as eating healthily and exercising regularly can go along way in improving both your physical and mental health. But that's not all, here are a few more things you can do to improve and maintain your mental wellbeing. In addition to this, most universities such as the University of Exeter, have a wellbeing team who are there to help if you feel you need a little extra support from time to time, and they also provide a range of self-help techniques.
January is always a tough time. So, don't be afraid to reach out for help when you need it and remember that peer support is invaluable. Chances are your friends are experiencing some of the same feelings at the start of semester 2 as well. Talking about your struggles will help you to tackle them one step at a time.
Don't forget about your Host Team, they love an excuse to have a chat and a cup of tea. In fact, in recognition of #TimeToTalk day on the 1st of February, some of the Host halls – including here at The Printworks, are holding a coffee morning/day in reception. So, if you fancy a chat or just a little company and a Jammie Dodger, then why not come and join us.
Looking for student accommodation in the UK and Ireland? Check out our locations to find your home from home or contact us for more information about living with Host while at university. 
#HostEnvironmentalPledge.
Getting serious about the environment we live in.
To become more 'environmentally friendly', Host is launching the #HostEnvironmentalPledge campaign to encourage responsible behaviour and drive sustainability across our sites throughout the UK and Ireland.
It's a simple campaign! For every percent we reduce our overall utilities (electric, water and gas) consumption by we donate to one of our nominated charities.
Show me all news
Latest news
Safer Internet Day - Top tips to protect you and your data online.

Applicant days are an essential step in your university journey. They are subject specific days which give you the opportunity to learn more about your chosen university and court.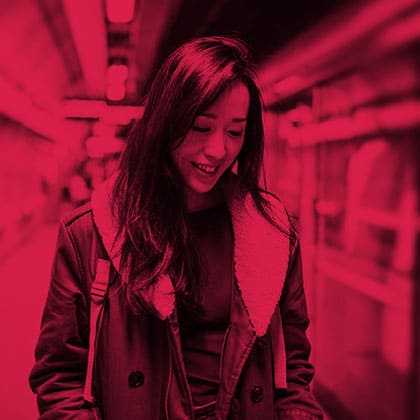 It's easy to work yourself up into a pre-exam panic, but remember that taking the right steps to put yourself in the best study mood is the most important tool you possess.