How to keep fit for free
Today is National Fitness Day (Wednesday 23rd September); a day to celebrate the role that physical activity plays across the UK. It is a day when people of all ages, backgrounds and abilities celebrate the fun of fitness.
However, fitness isn't just for National Fitness Day; it should be built into your routine and something that is enjoyed throughout the year. But if you're put off exercising by the price of that annual gym membership, don't be. Fitness doesn't have to cost a fortune; in fact, it doesn't even have to cost a penny.
Below we've pulled together some great ways to exercise and keep fit for free. So, if you're looking to get fit, maintain your fitness or simply try something new, there are plenty of options.
1. Walk

For many, walking is one of the easiest and cheapest form of exercise. You don't need fancy kit or equipment, and nor do you need to be an athlete to get involved.
It's also a great form of exercise to build into your daily routine. If you're attending a lecture at uni; walk there. If you're catching up with friends; walk and talk. If you're in need of some headspace; go for a walk to clear your head. And before you know it, you won't even think twice about going for a walk.
Read here for even more great benefits of walking.
2. Run

Once you've mastered the walking and want to step up the cardio and challenge yourself a little more, why not go for a run? If you think you're not made for running, think again.
You don't need to be Mo Farah to be a runner, you just have to put on a pair of trainers, step outside and believe in yourself. If you're not sure where to start, there are lots of useful (and free) running plans and apps you can use for guidance; including the Couch to 5K.
3. Workout at home

If there's one thing people have become accustom to over recent months is the rise in home workouts. If you've not yet tried one, there's no better time. With the night's drawing in and the temperatures dropping, what could be better than keeping fit from the comfort of your own home?
When you think home workouts, Joe Wicks may well spring to mind. But there's more to home workouts than just HIIT. There's a huge variety of different workout videos you can watch for free via YouTube including Yoga, Pilates, Boxercise and Dancing.
4. Cycle

If you've already got a bike, then cycling is a great way to keep fit and get around. And as the country moves towards being more sustainable and environmentally friendly, dedicated cycle routes and the cycle network are improving; making getting from A to B on your bike even easier and safer.
If you don't have your own bike, many cities now have bikes dotted around the city in different locations that you can hire for a small fee.
5. Paddleboard

We're often told that exercising and keeping fit is not only good for our physical health, but also for our mental health. But as well as this, exercising can also benefit the environment.
By getting involved with charities such as Planet Patrol, you can combine litter picking with lots of activities including paddle boarding; and it's all for free.
6. Use public facilities

You don't need a fancy gym membership or facilities to keep fit. In many areas you'll find facilities in and around cities and towns that are free for you to use.
Activities such as taking a ball to a field or park to have a knock around with your friends or heading to a free to use court such as tennis or basketball are fun ways to keep fit (with all social distancing measures being followed of course). You may also find some parks have outdoor gyms with various machines and equipment you can use to maintain your fitness.
---
Learn more about National Fitness Day or for the latest student tips and advice check out our news page and follow us on Facebook, Instagram and Twitter. 
#HostEnvironmentalPledge.
Getting serious about the environment we live in.
To become more 'environmentally friendly', Host is launching the #HostEnvironmentalPledge campaign to encourage responsible behaviour and drive sustainability across our sites throughout the UK and Ireland.
It's a simple campaign! For every percent we reduce our overall utilities (electric, water and gas) consumption by we donate to one of our nominated charities.
Show me all news
Latest news
Safer Internet Day - Top tips to protect you and your data online.

Applicant days are an essential step in your university journey. They are subject specific days which give you the opportunity to learn more about your chosen university and court.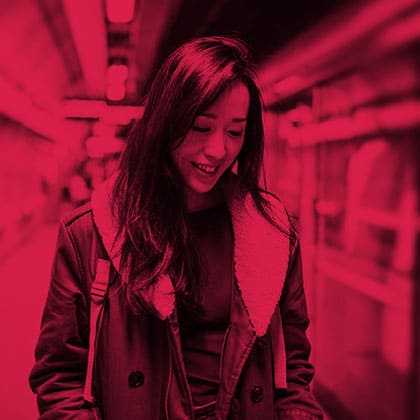 It's easy to work yourself up into a pre-exam panic, but remember that taking the right steps to put yourself in the best study mood is the most important tool you possess.